देहरादून एफआरआई सभागार में हेमवती नंदन बहुगुणा चिकित्सा शिक्षा विश्वविद्यालय के पांचवें दीक्षांत समारोह में मुख्य अतिथि महामहिम राज्यपाल Lt Gen Gurmit Singh ji
#दीक्षांत समारोह में महामहिम राज्यपाल ने उच्च अंक प्राप्त करने वाले केयर कालेज ऑफ नर्सिंग,हरिद्वार के छात्र-छात्राओं को मेडल प्रदान किये..
#महामहिम राज्यपाल, शिक्षा मंत्री डॉ. धनसिंह रावत, कुलपति प्रो.डॉ.हेमचन्द्रा जी सहित सभी का केयर कालेज ऑफ नर्सिंग के एमडी राजकुमार शर्मा व डायरेक्टर प्रीतशिखा शर्मा ने जताया आभार..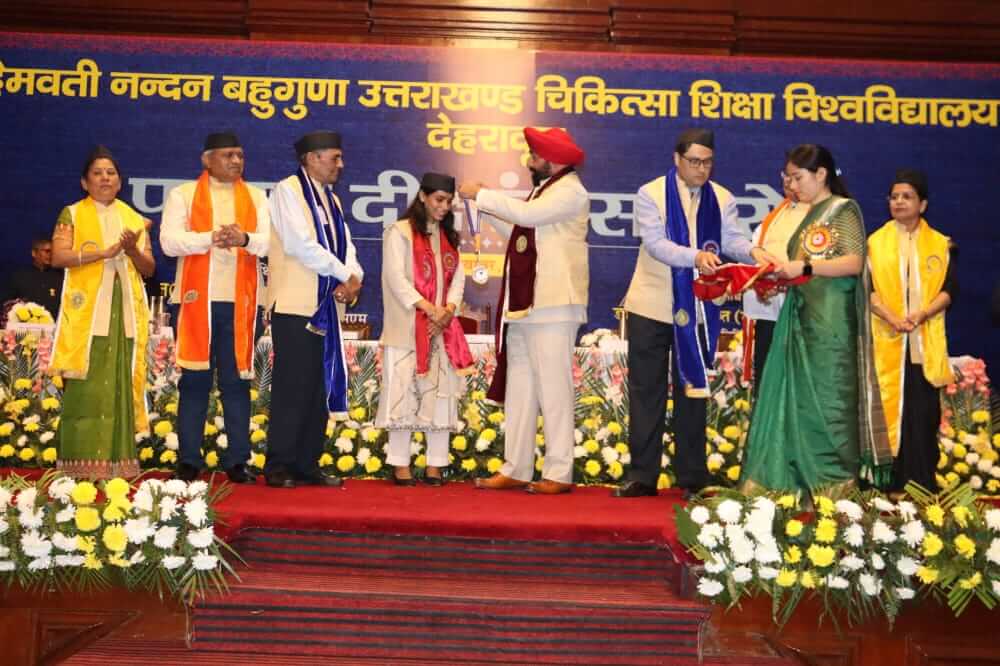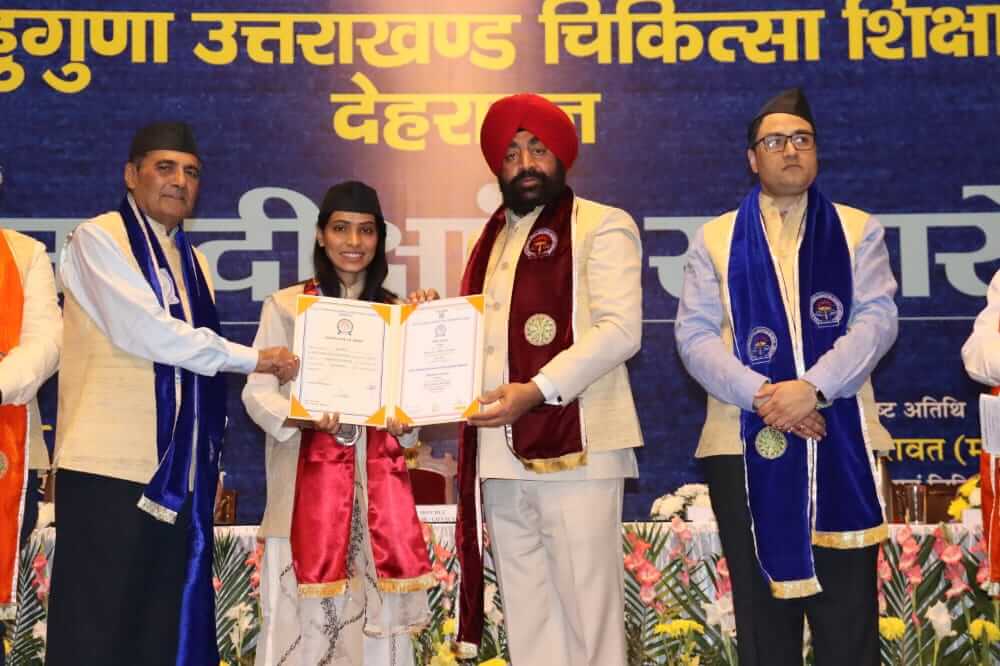 सुस्वागतम
उत्तराखंड, हिमाचल व पश्चिमी उत्तर प्रदेश का सर्वाधिक लोकप्रिय हिंदी न्यूज़ चैनल टीवी 100 के एमडी श्री कुलीन गुप्ता केयर कॉलेज ऑफ नर्सिंग की शैक्षिक उत्कृष्टा से प्रभावित होकर कालेज पधारे, कॉलेज आने पर श्री गुप्ता का स्वागत कॉलेज के एमडी श्री राजकुमार शर्मा व डायरेक्टर श्रीमती प्रीतशिखा शर्मा ने किया, इस मौके पर श्री गुप्ता व श्री शर्मा के बीच कई महत्वपूर्ण विषय पर चर्चा हुई##
#TV100
स्वदेशी जागरण मंच एवं स्मृति विकास संस्थान द्वारा आयोजित स्वदेशी मेला 2022 के भव्य उद्घाटन कार्यक्रम मैं मुख्य अतिथि # शहरी विकास एवं वित्त कैबिनेट मंत्री श्री प्रेमचंद अग्रवाल के साथ कार्यक्रम की अध्यक्षता करते हुए केयर कॉलेज ऑफ नर्सिंग के एमडी श्री राजकुमार शर्मा.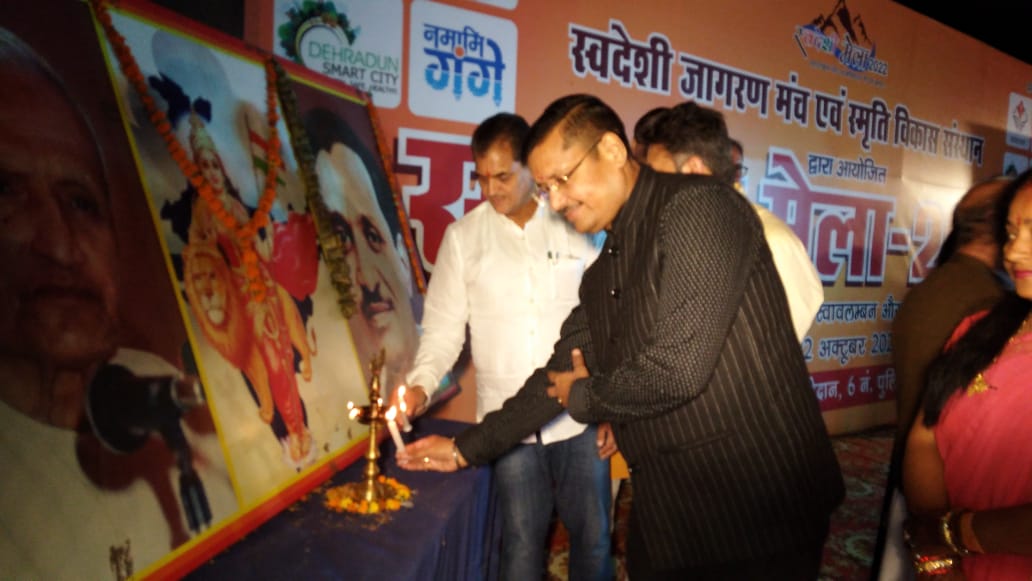 भगवान की प्रतिमूर्ति होती है नर्स : सुबोध उनियाल -केयर नर्सिंग कालेज की फ्रेशर पार्टी में पहुचे सुबोध उनियाल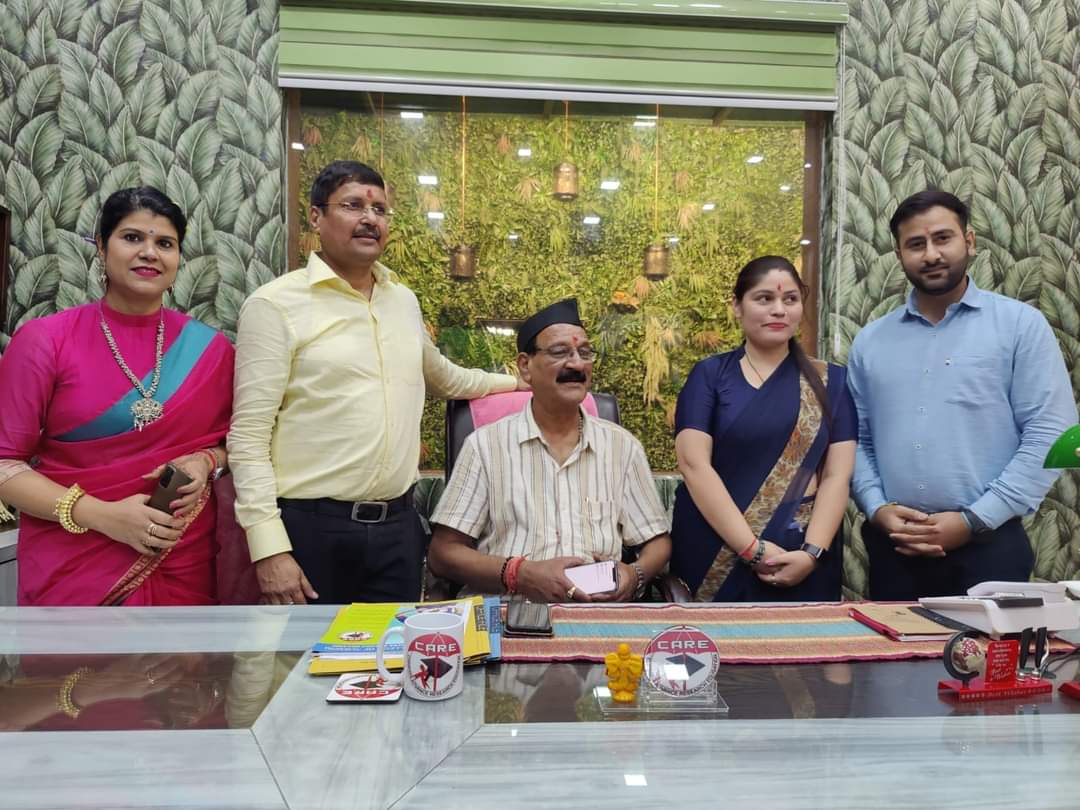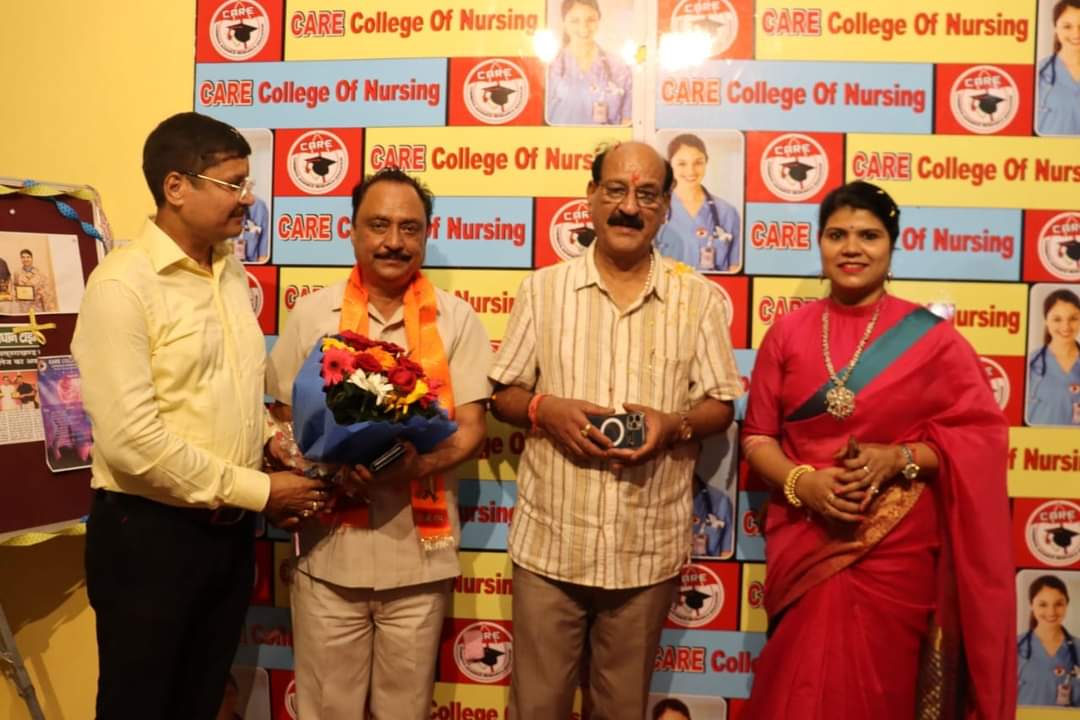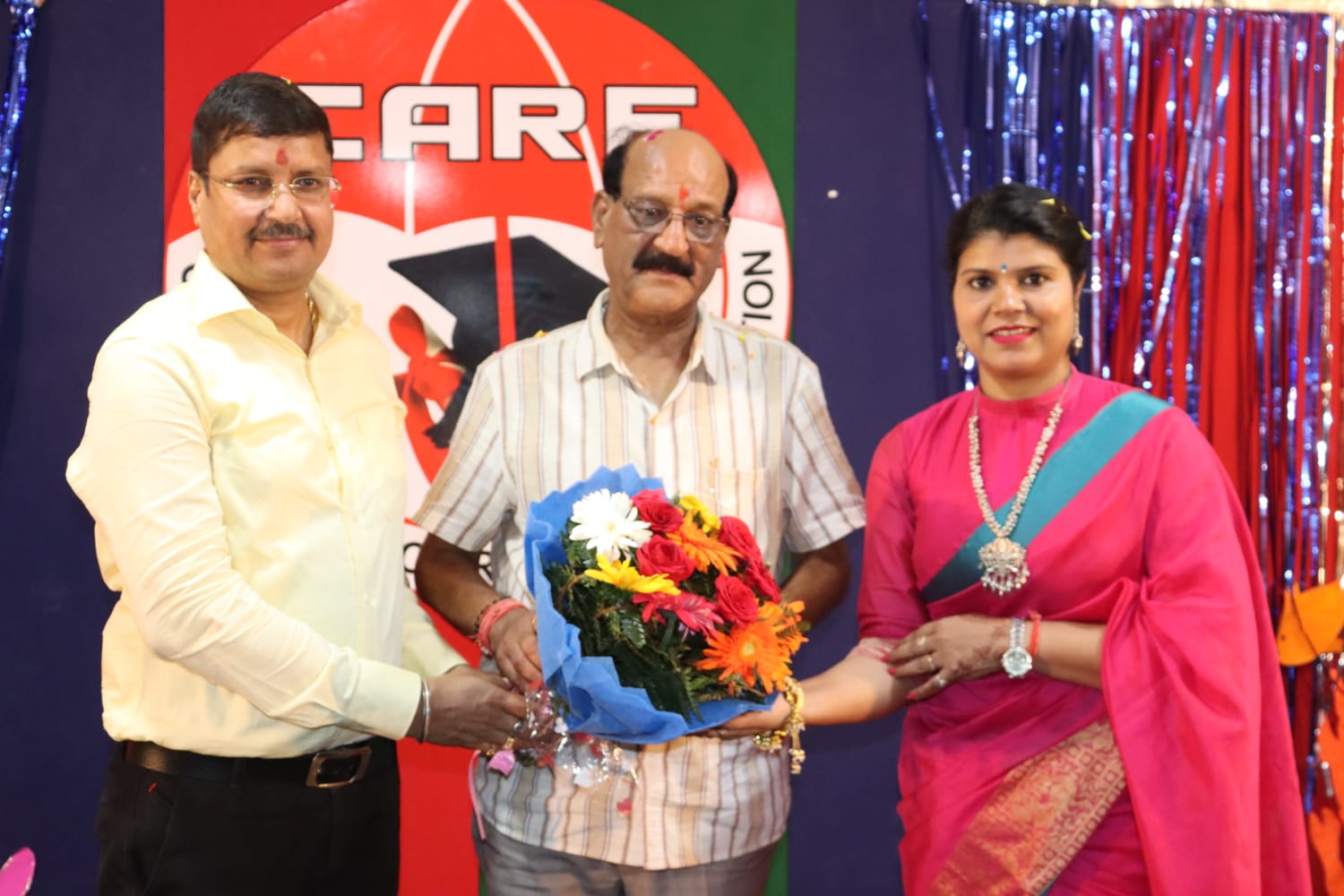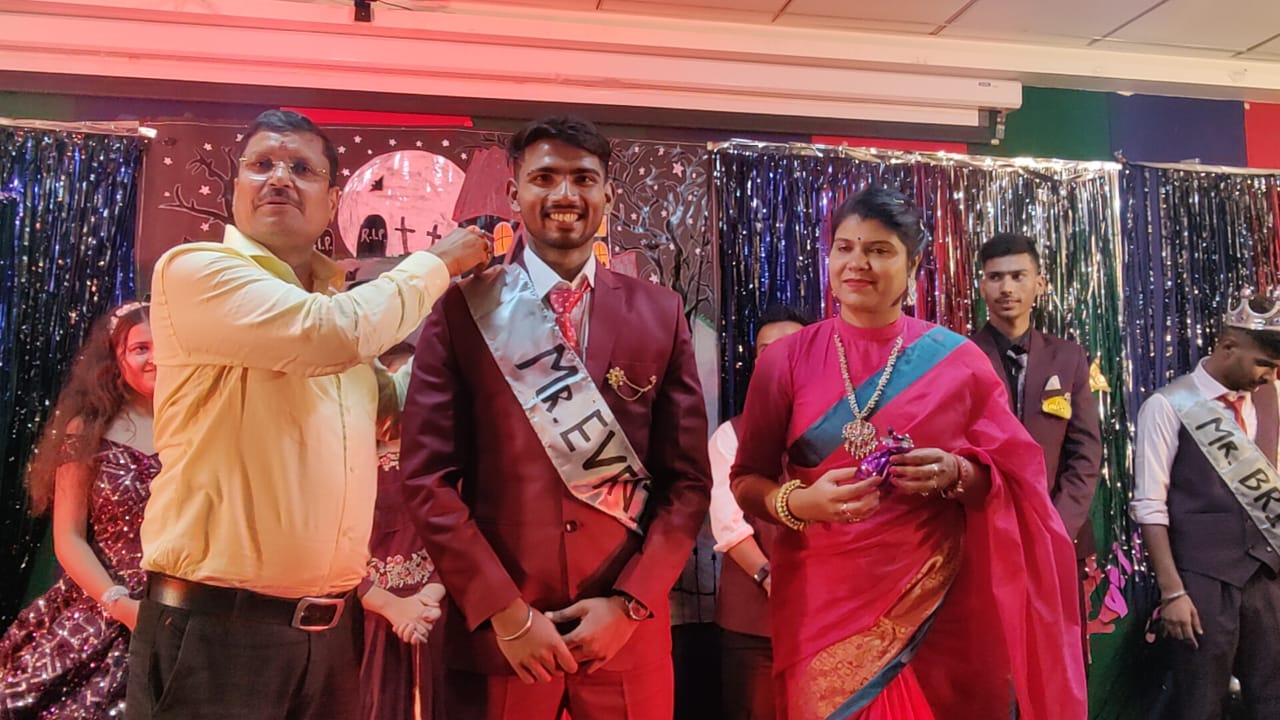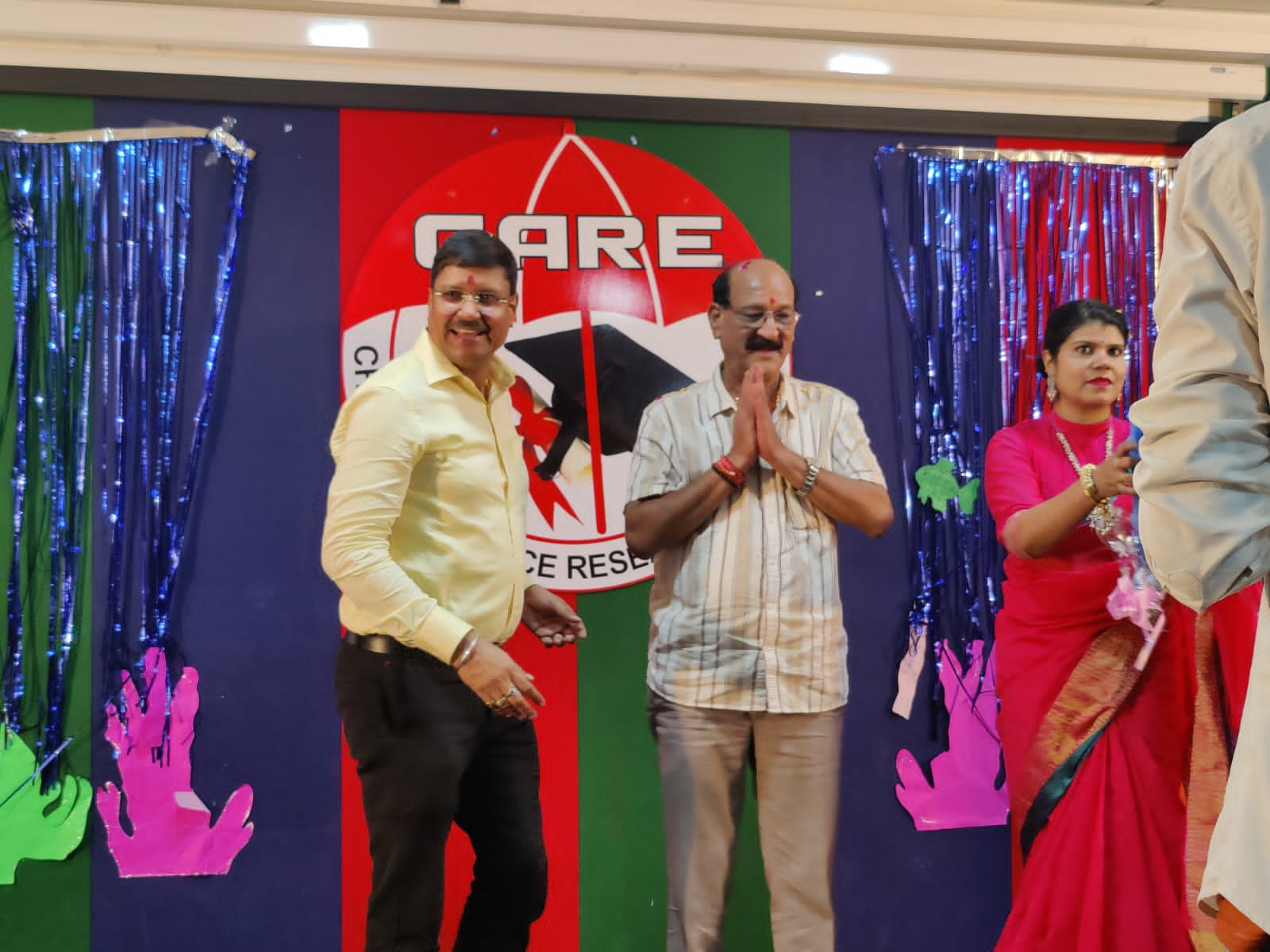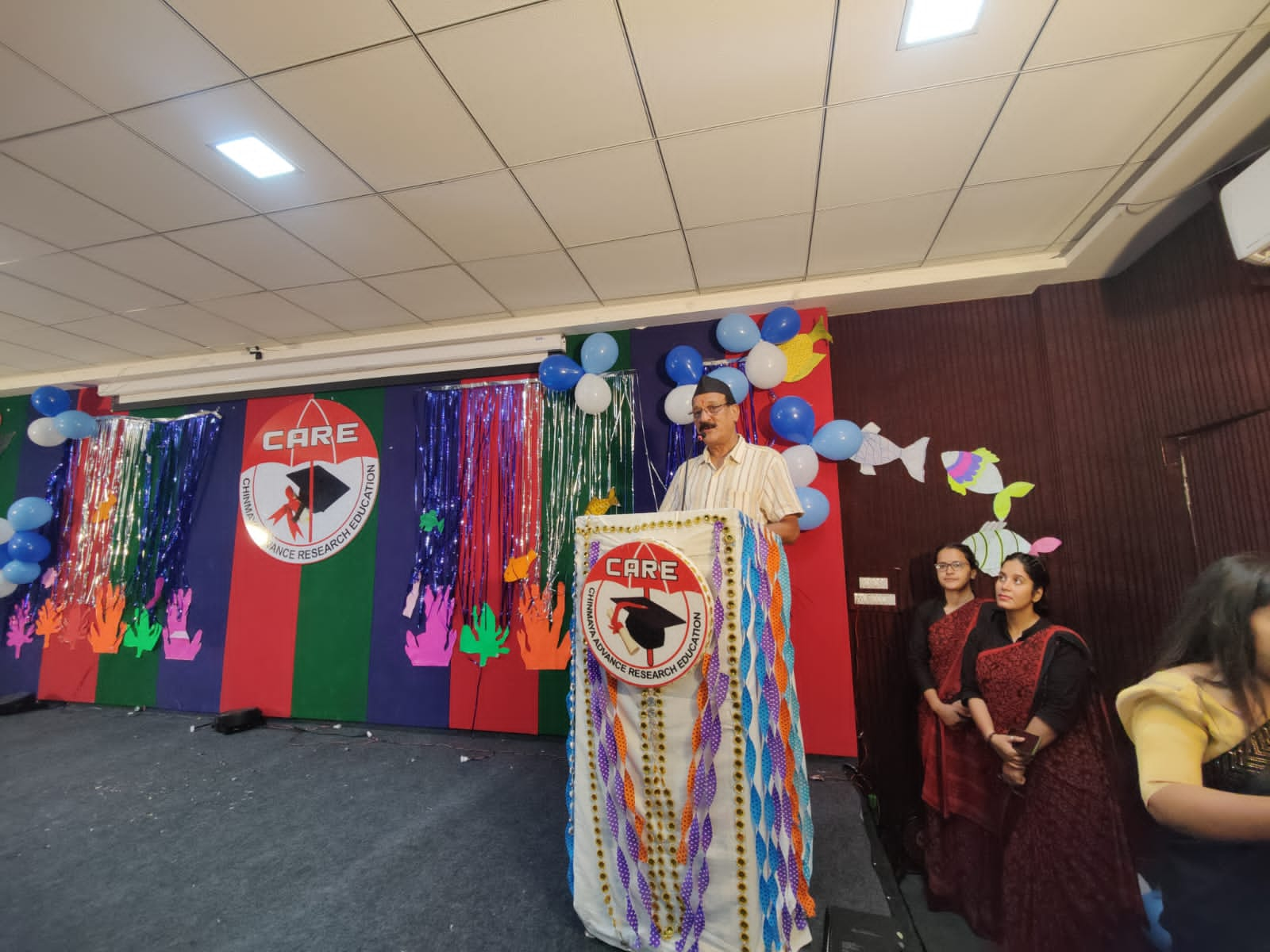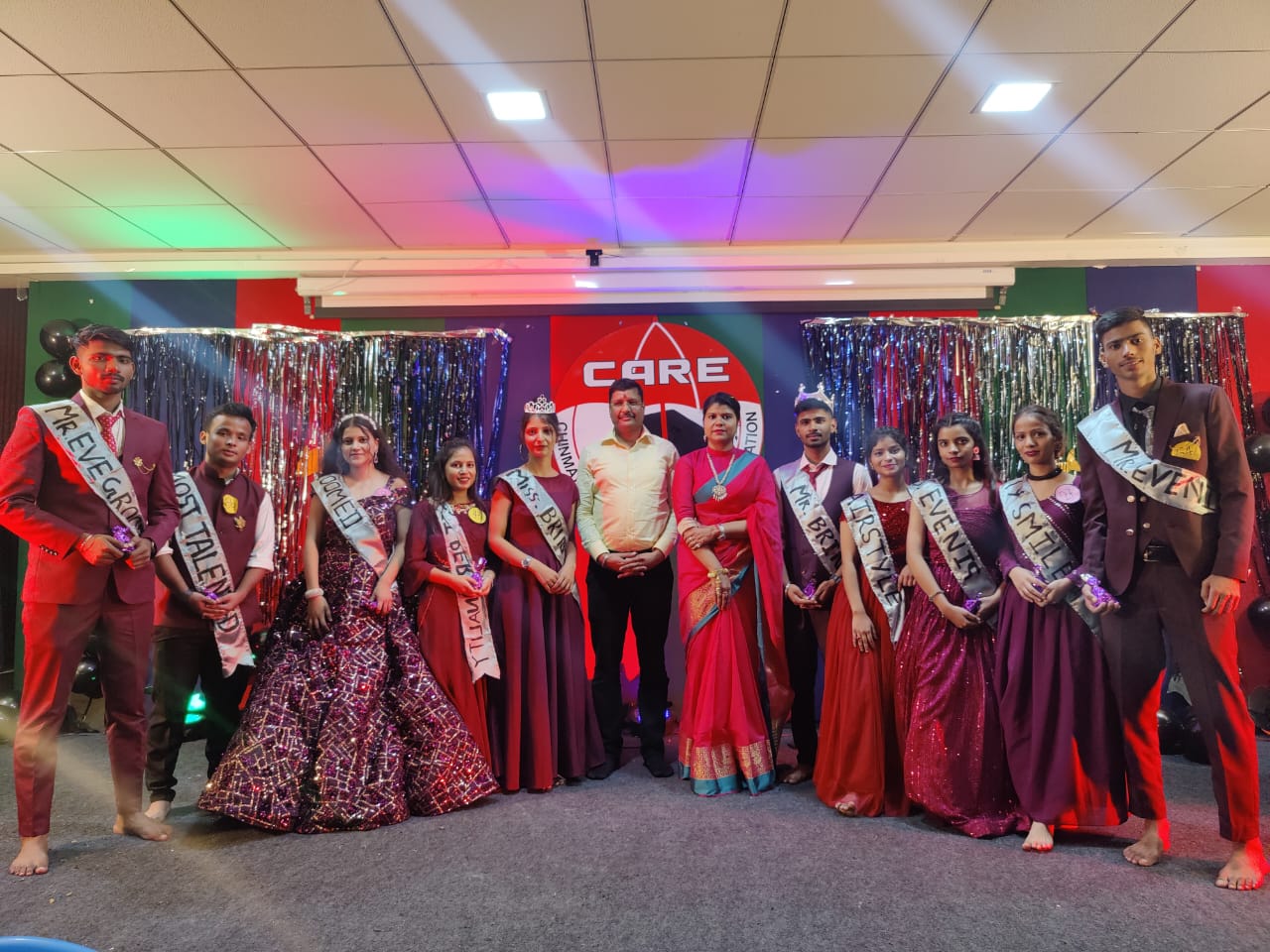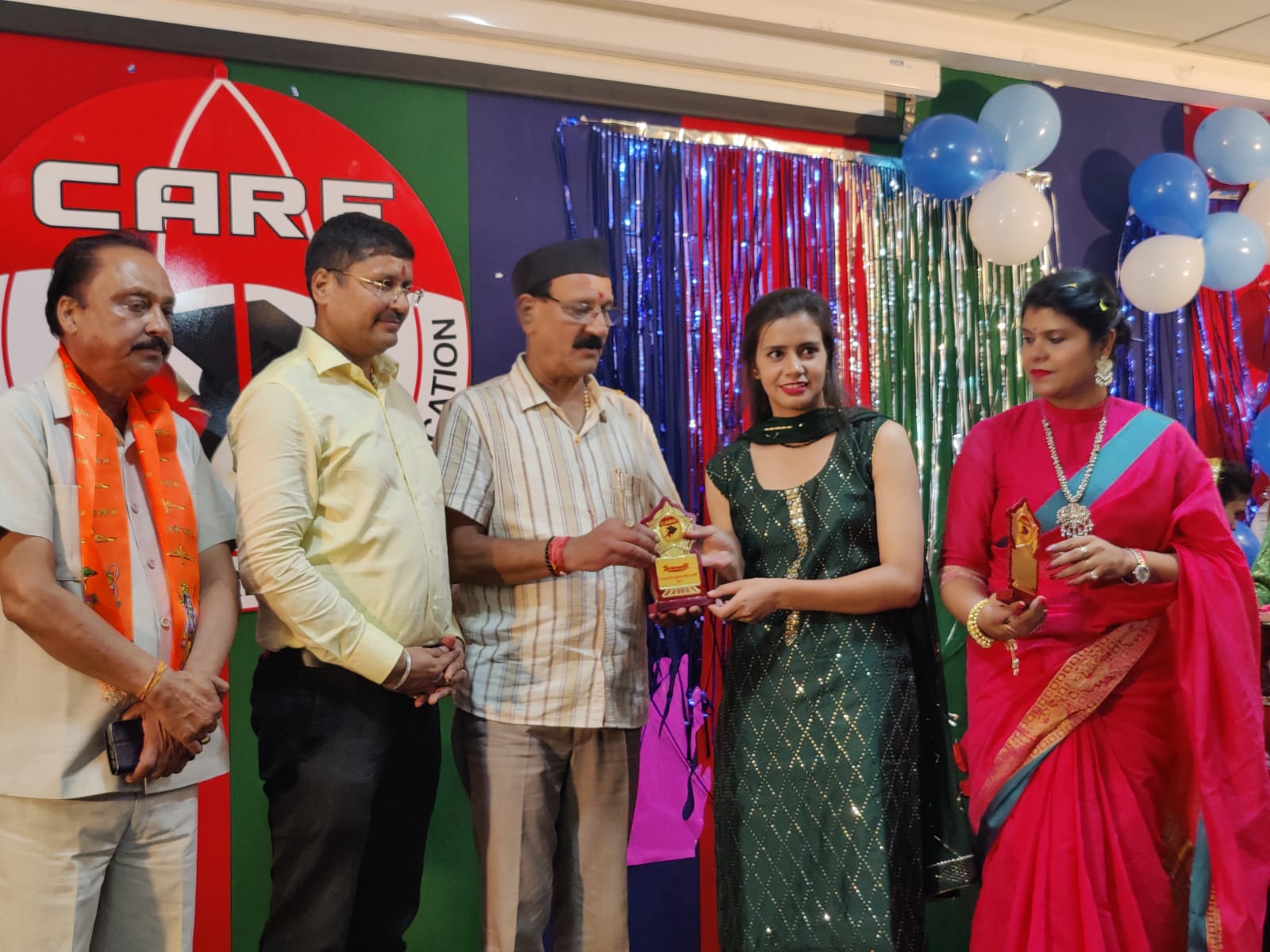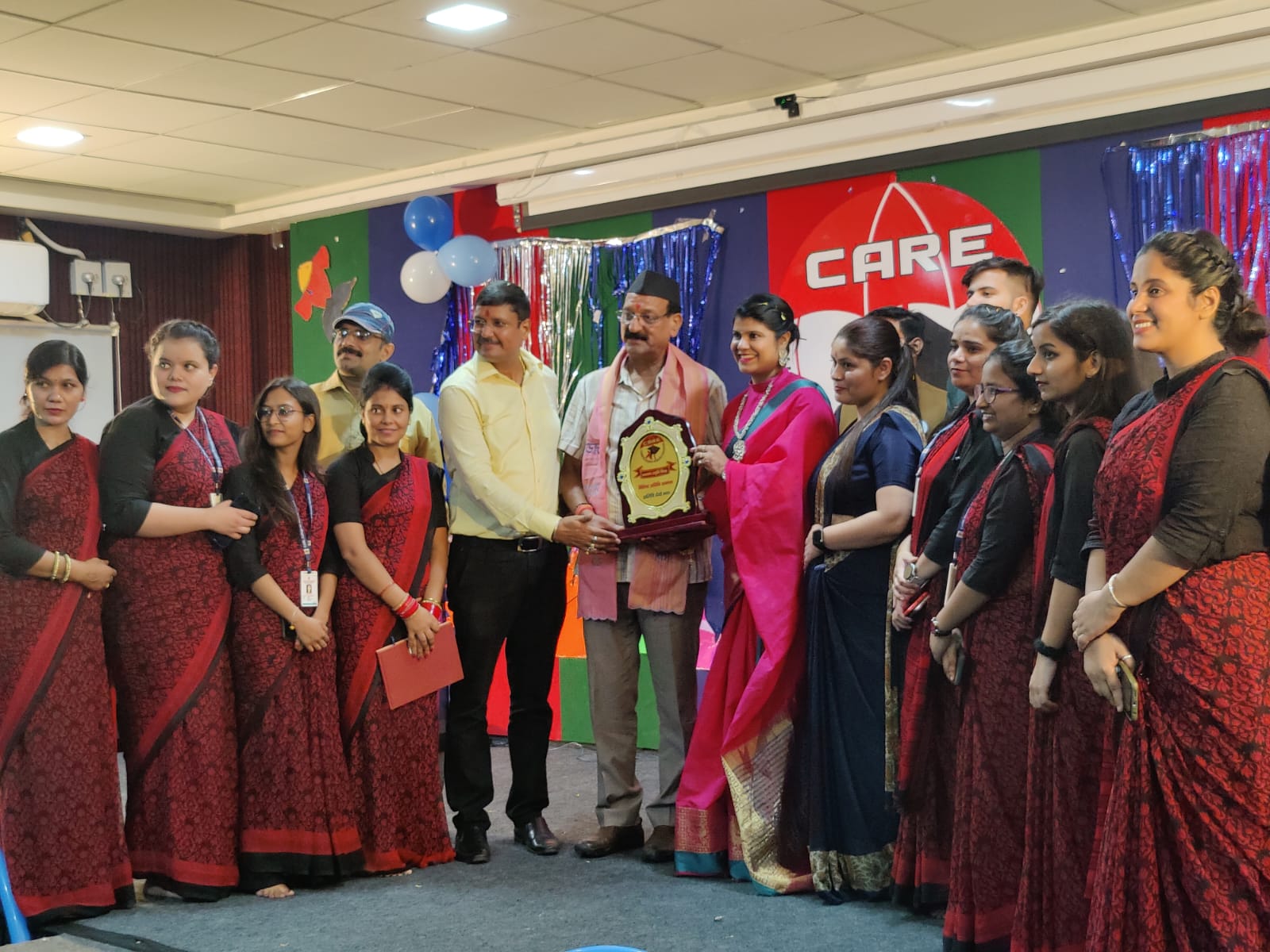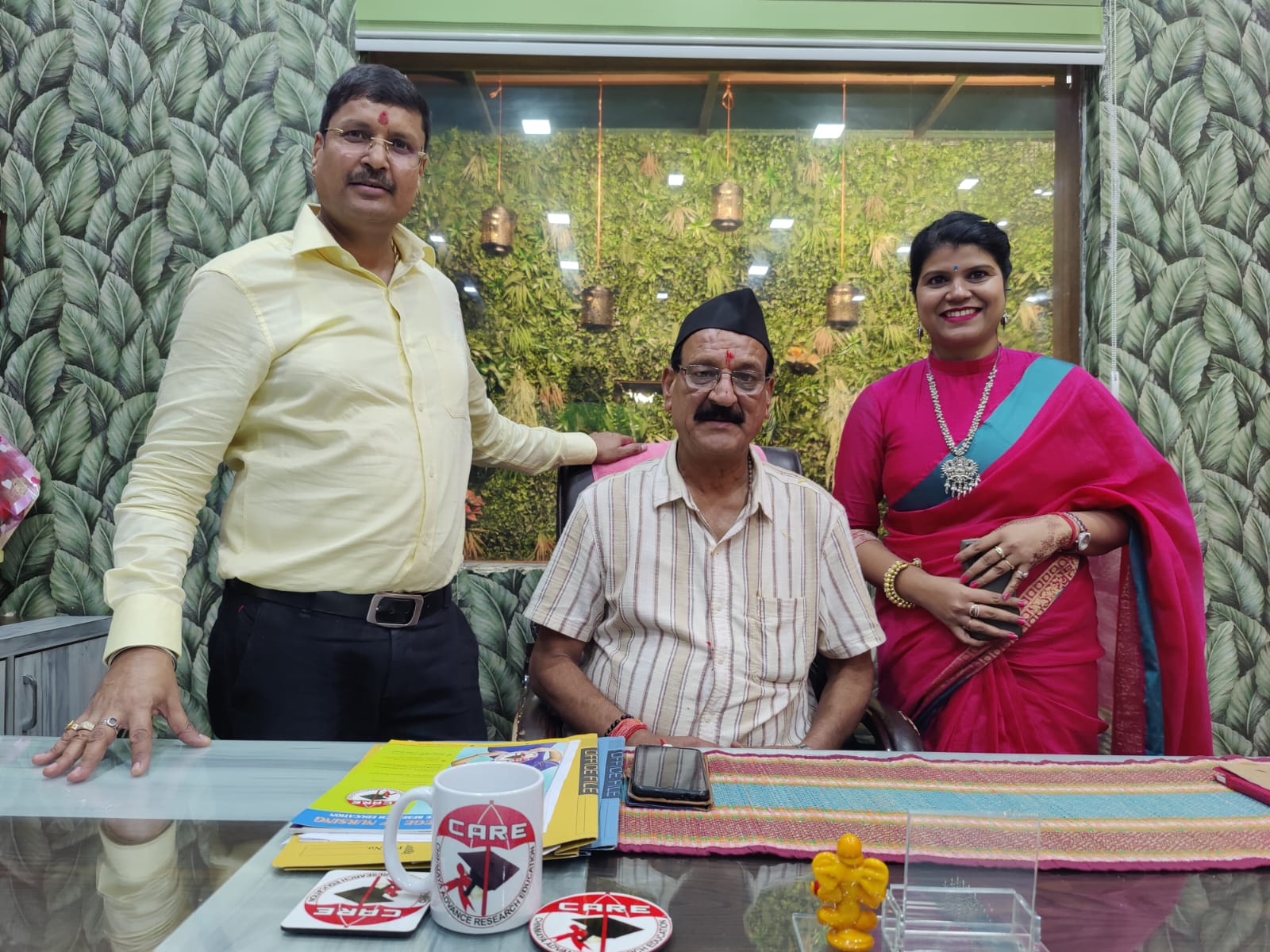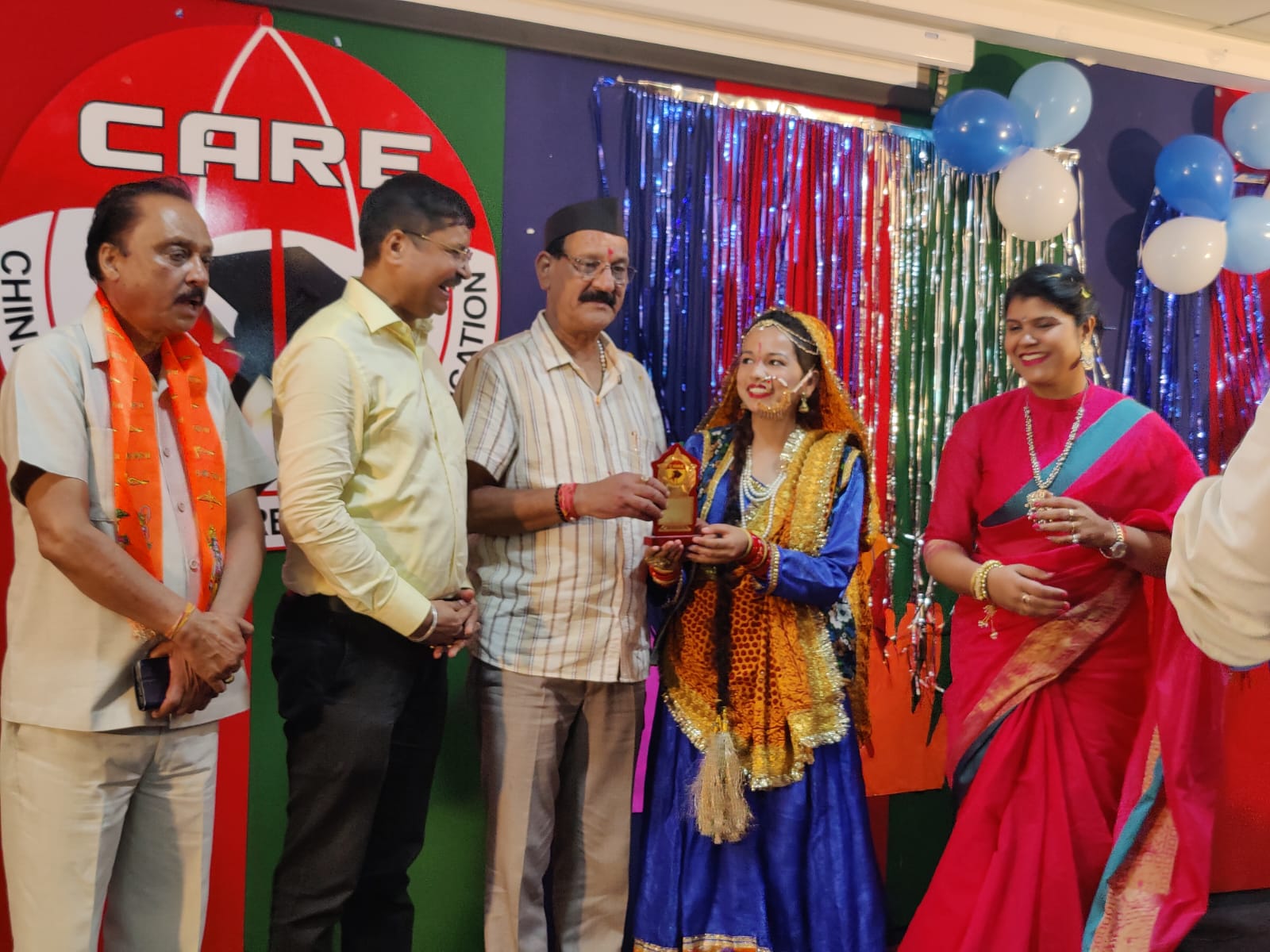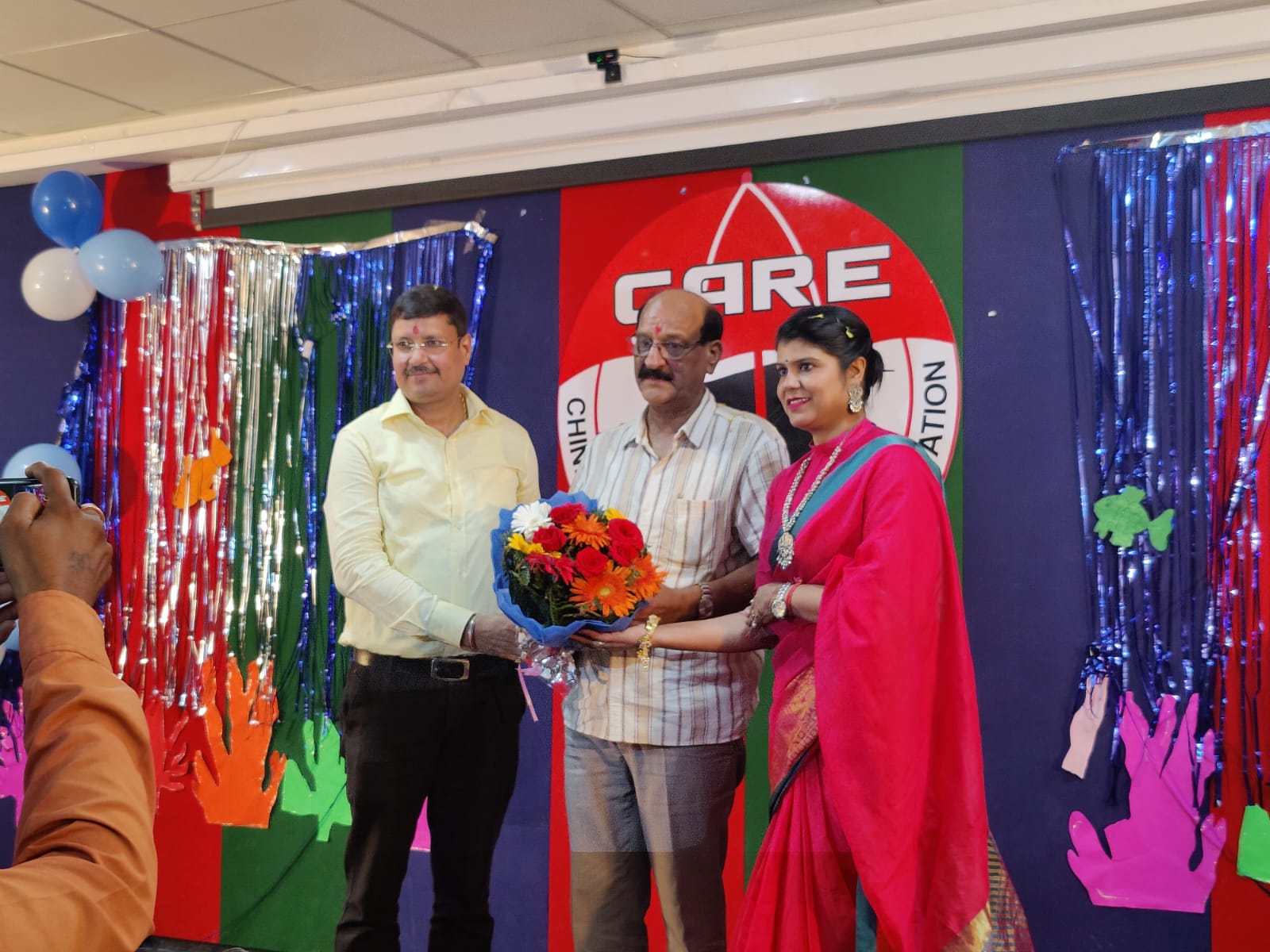 Independence Day Celebration 2022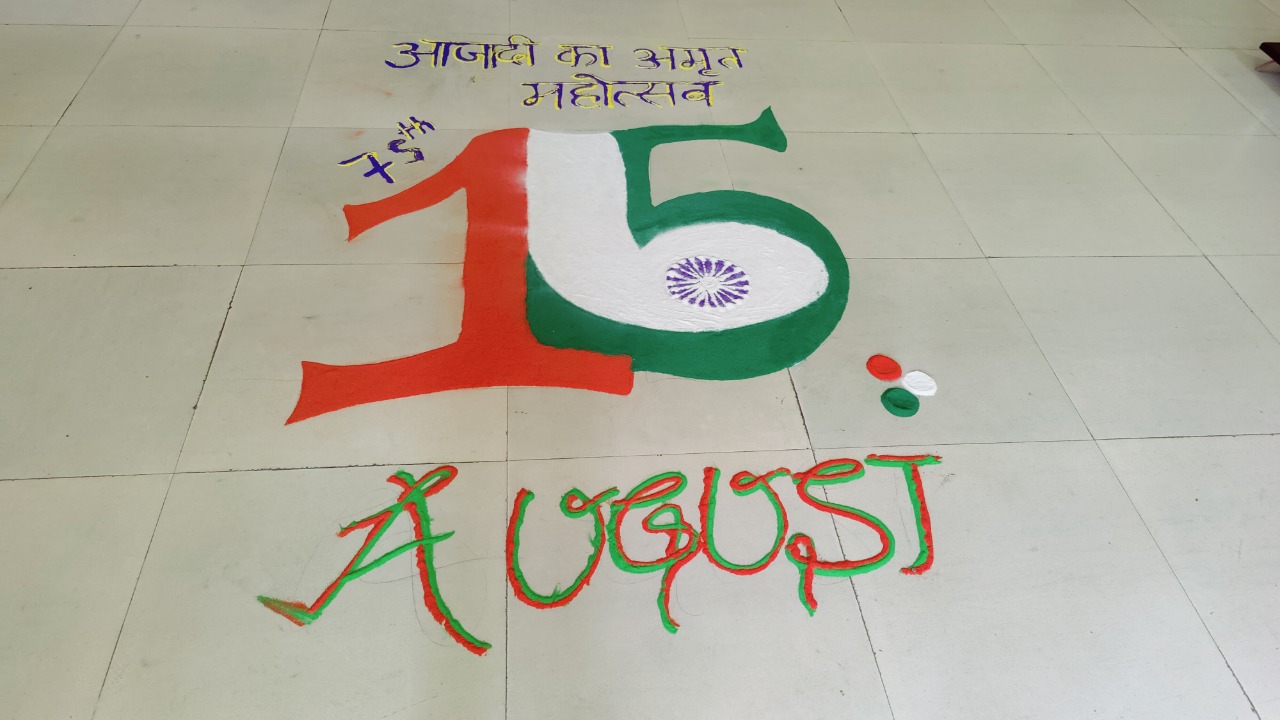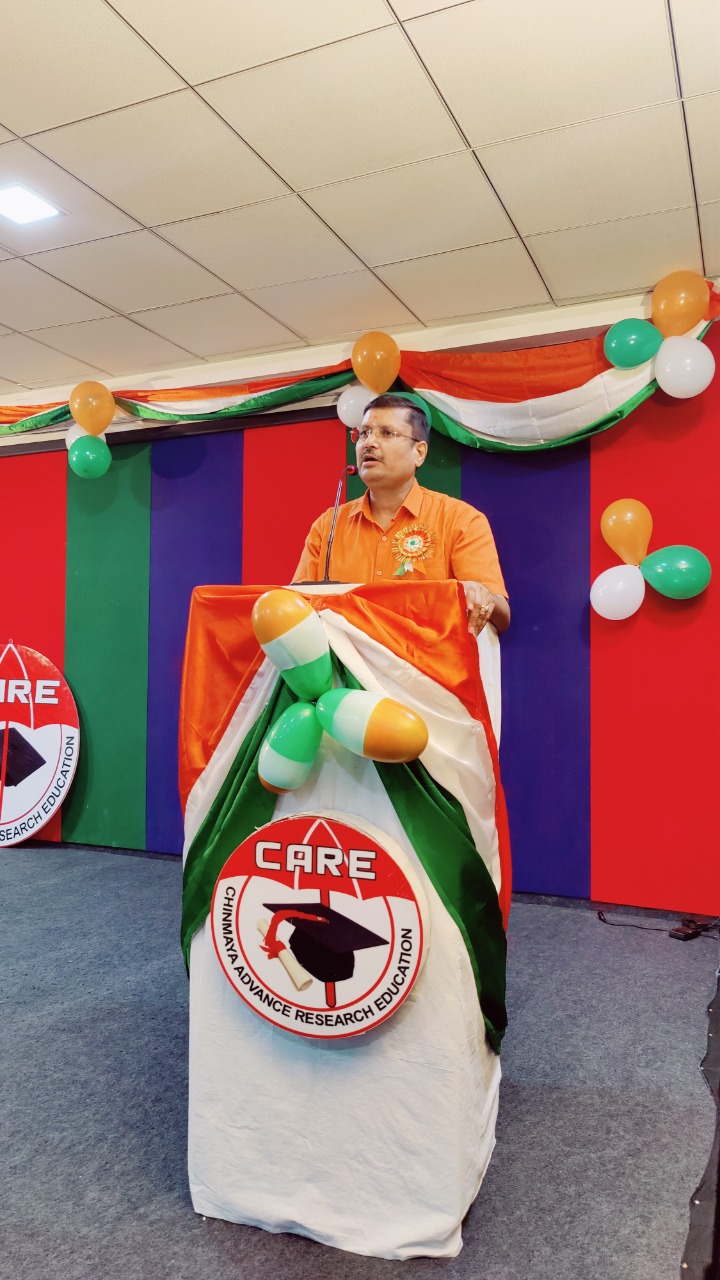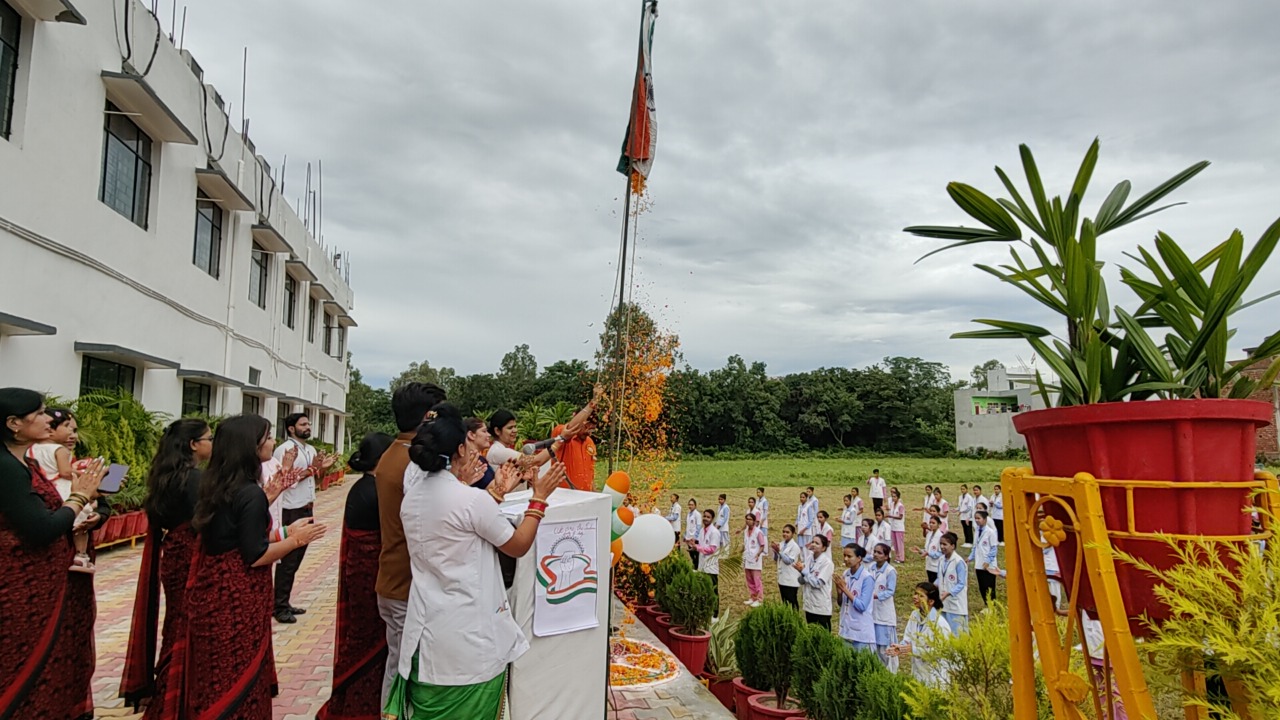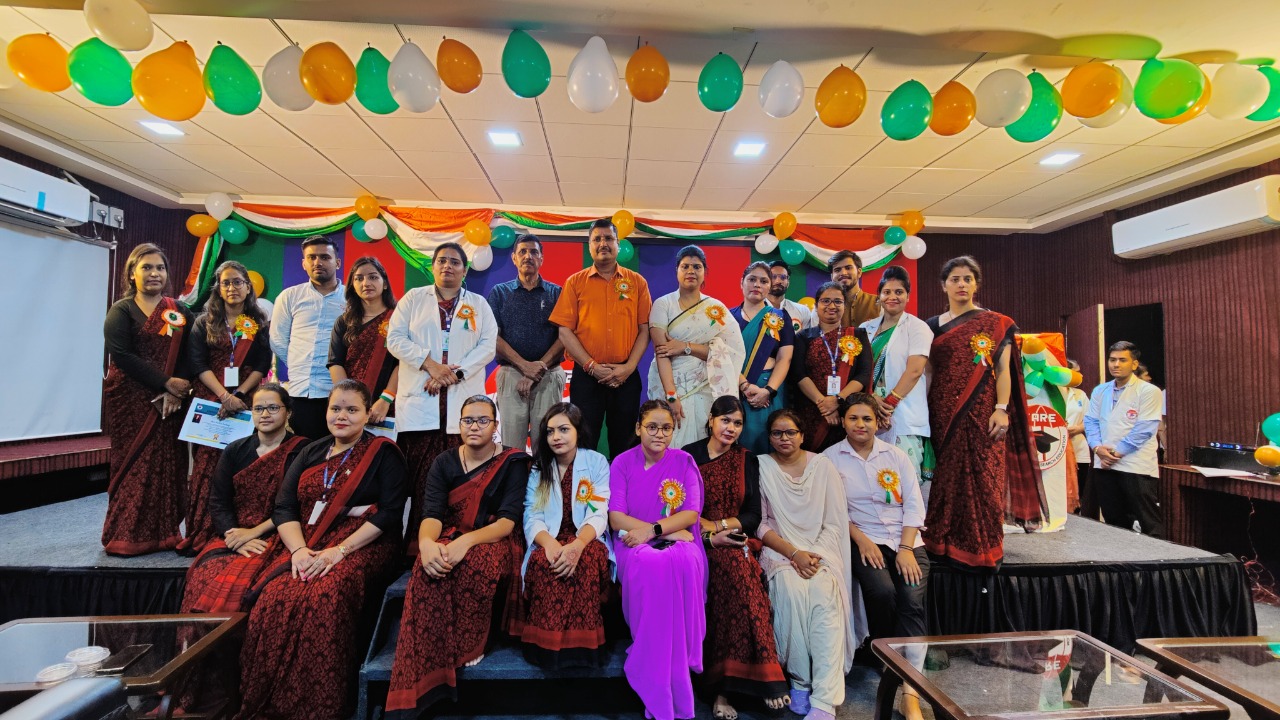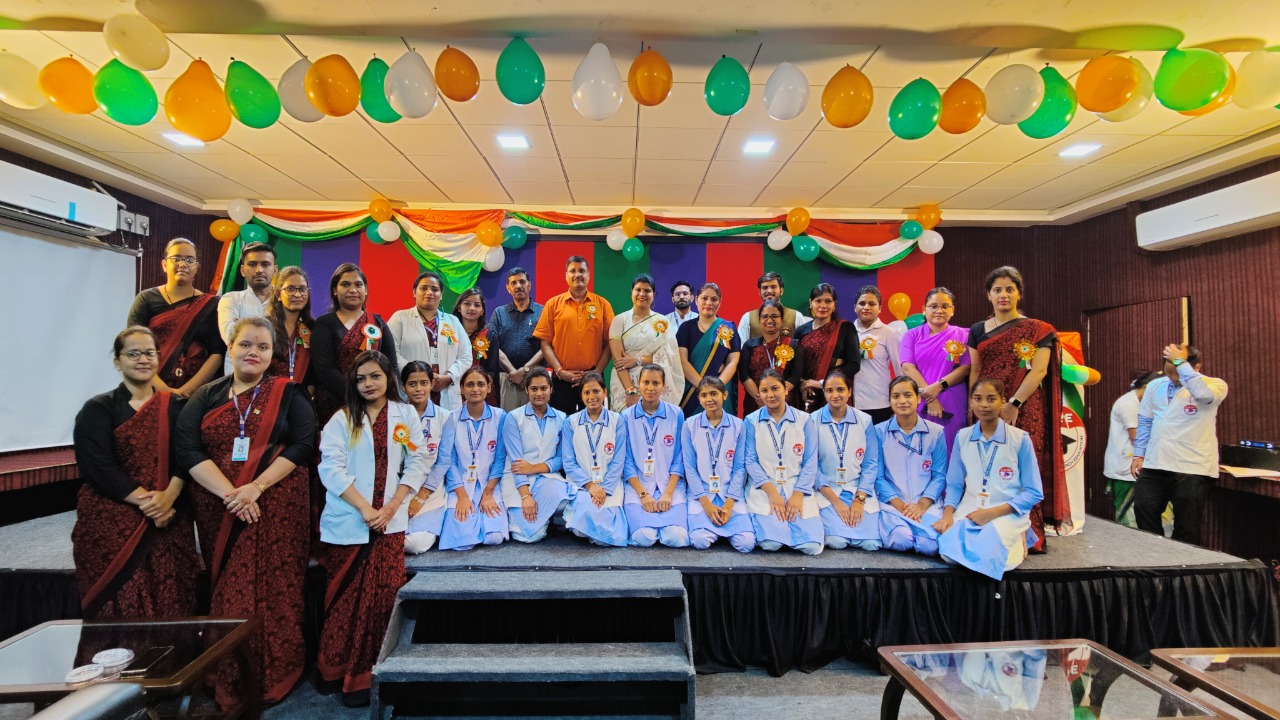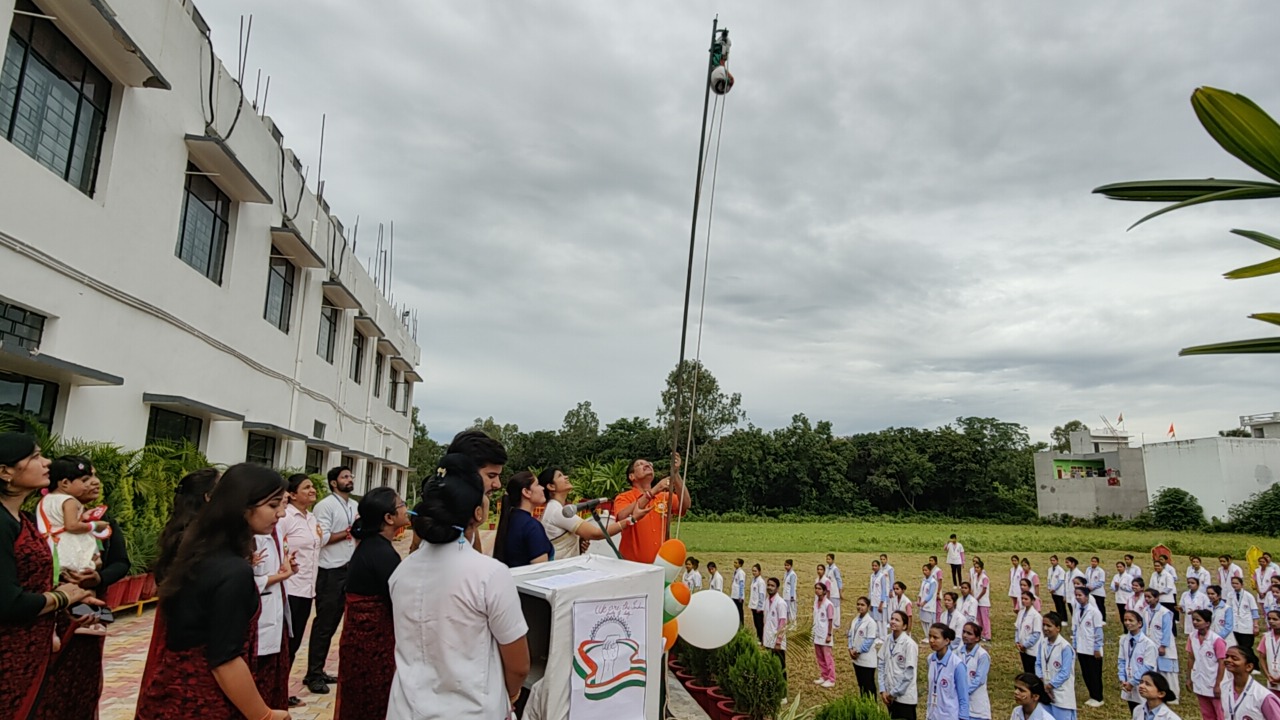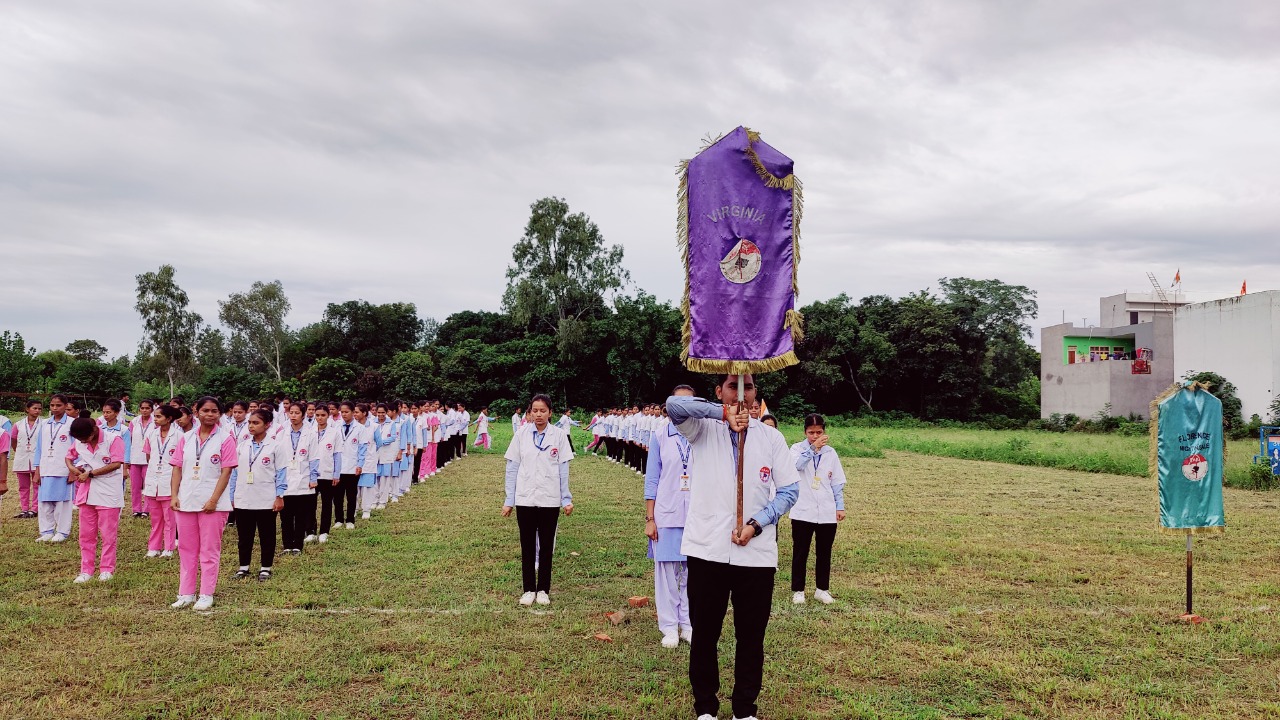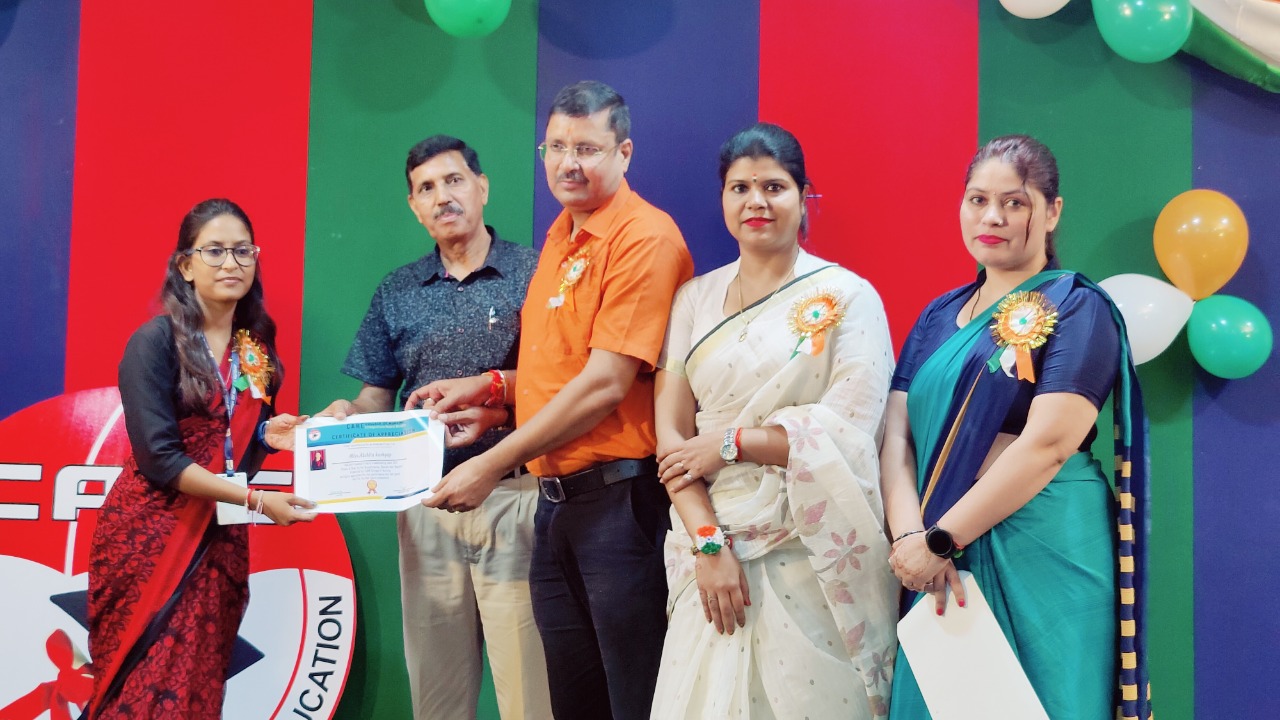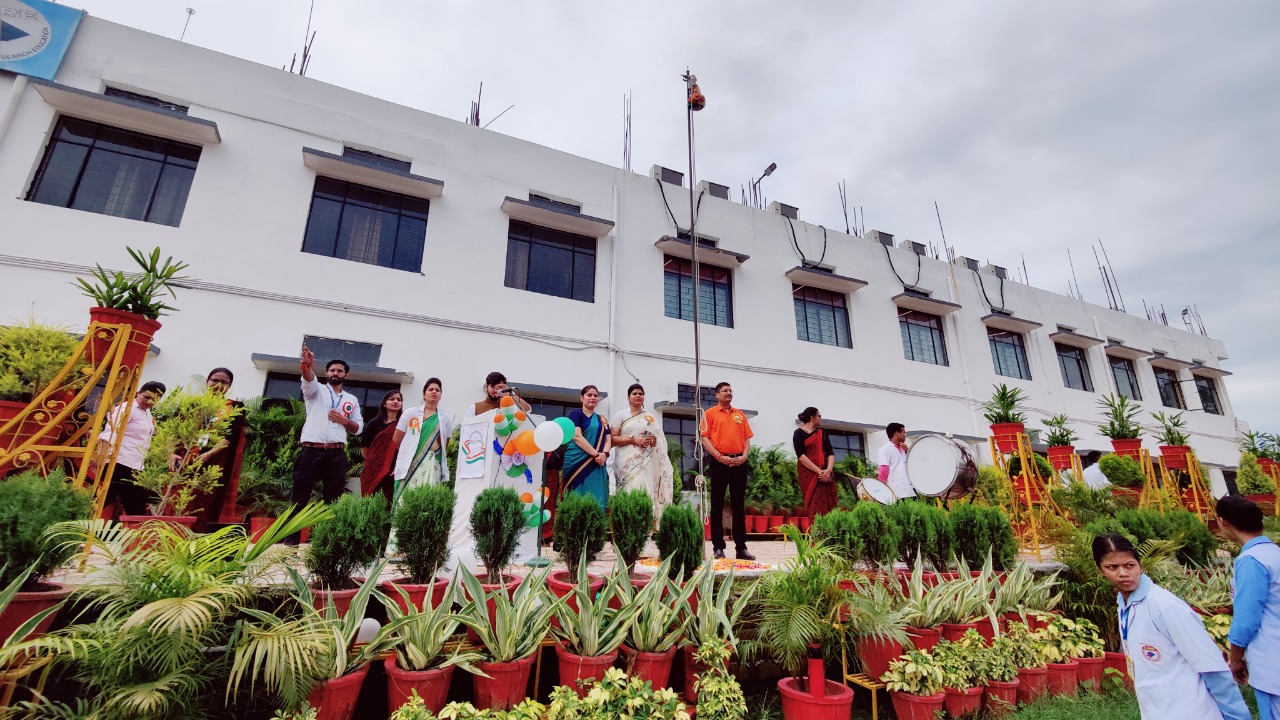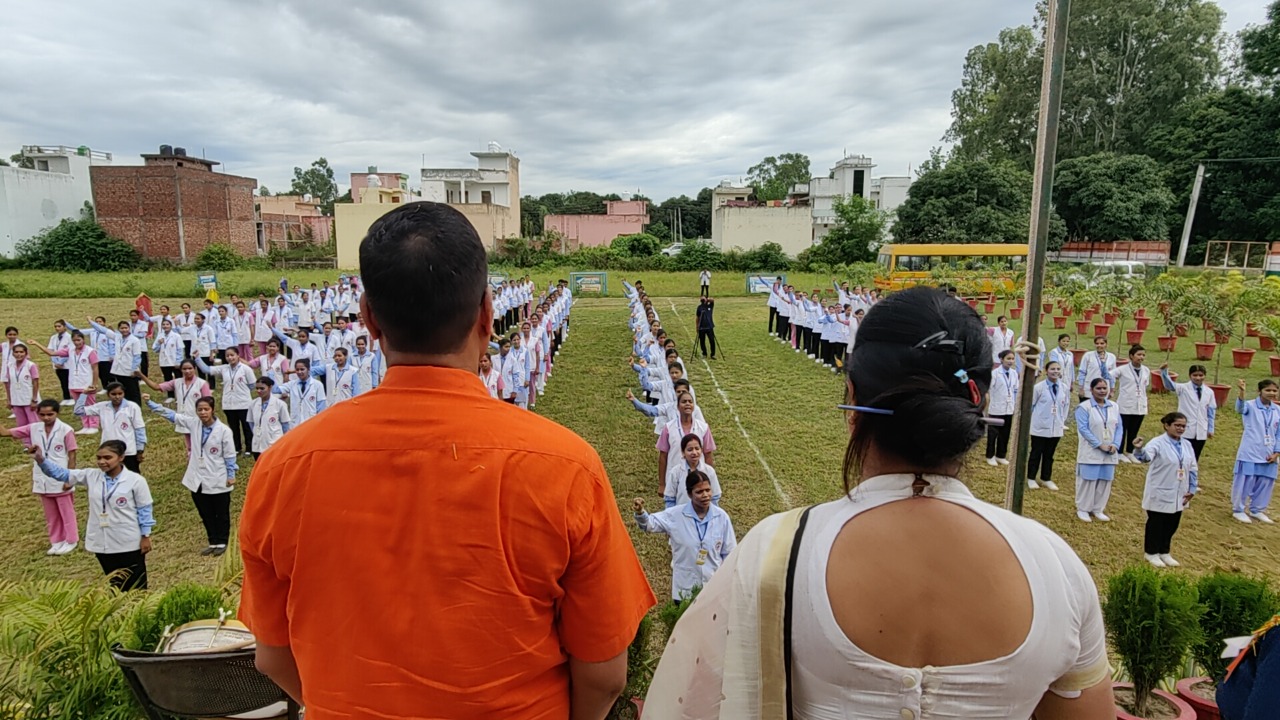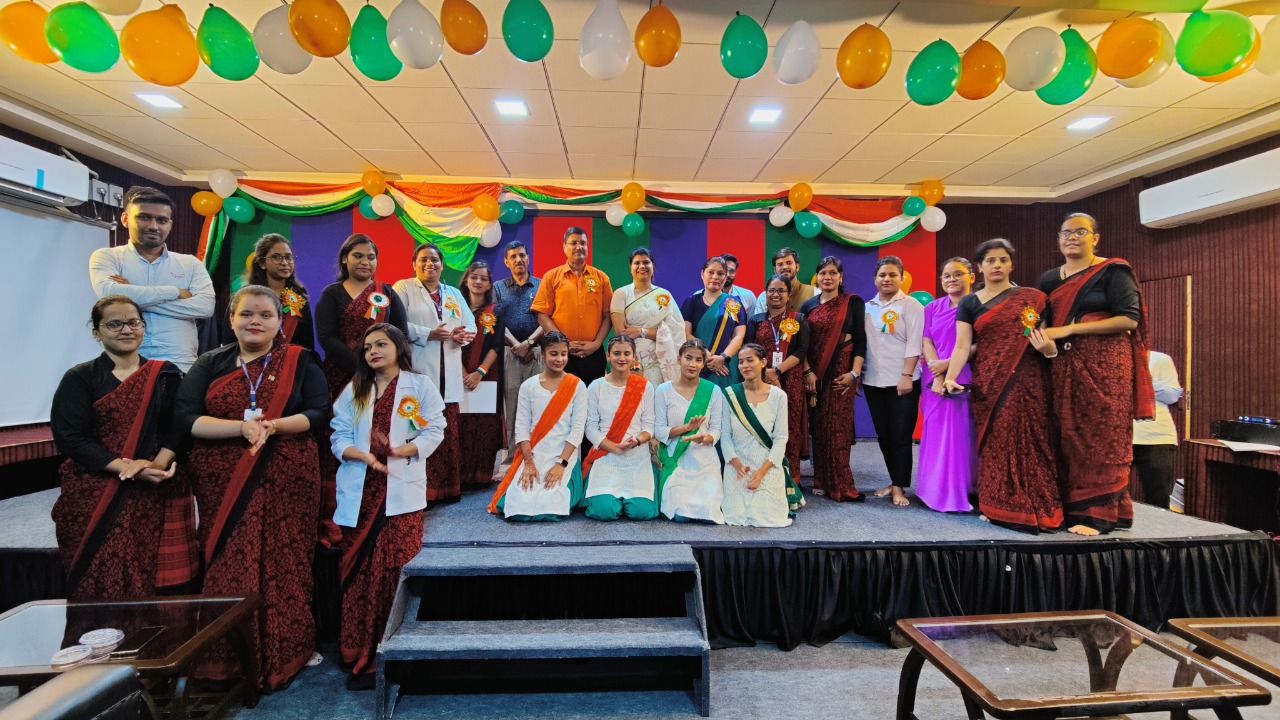 Care college of nursing organised rakhi event on 10-08-2022 and the judges were Mrs Manjula Bhagat founder of Jagriti Women's Conference Haridwar and Mrs Neeru Jain director of Jagriti Women's Conference Haridwar. All the students took part in the competition on behalf of their houses and had shown their full enthusiasm. The winner was Green house (Florence Nightingale), second price was Red House (Mother Teresa), and third price was given to Yellow House (Bettyneuman).
The event was fully organised by Mr. Rajkumar Sharma, MD of CARE College and Mrs Preetshikha Sharma, Director of CARE college, and Mrs. Shubhangini Sharma, additional Director of CARE college of nursing.
The closing ceremony was done with price distribution by honourable chief guest.
Hereby heartly congratulations to all the winners and participants.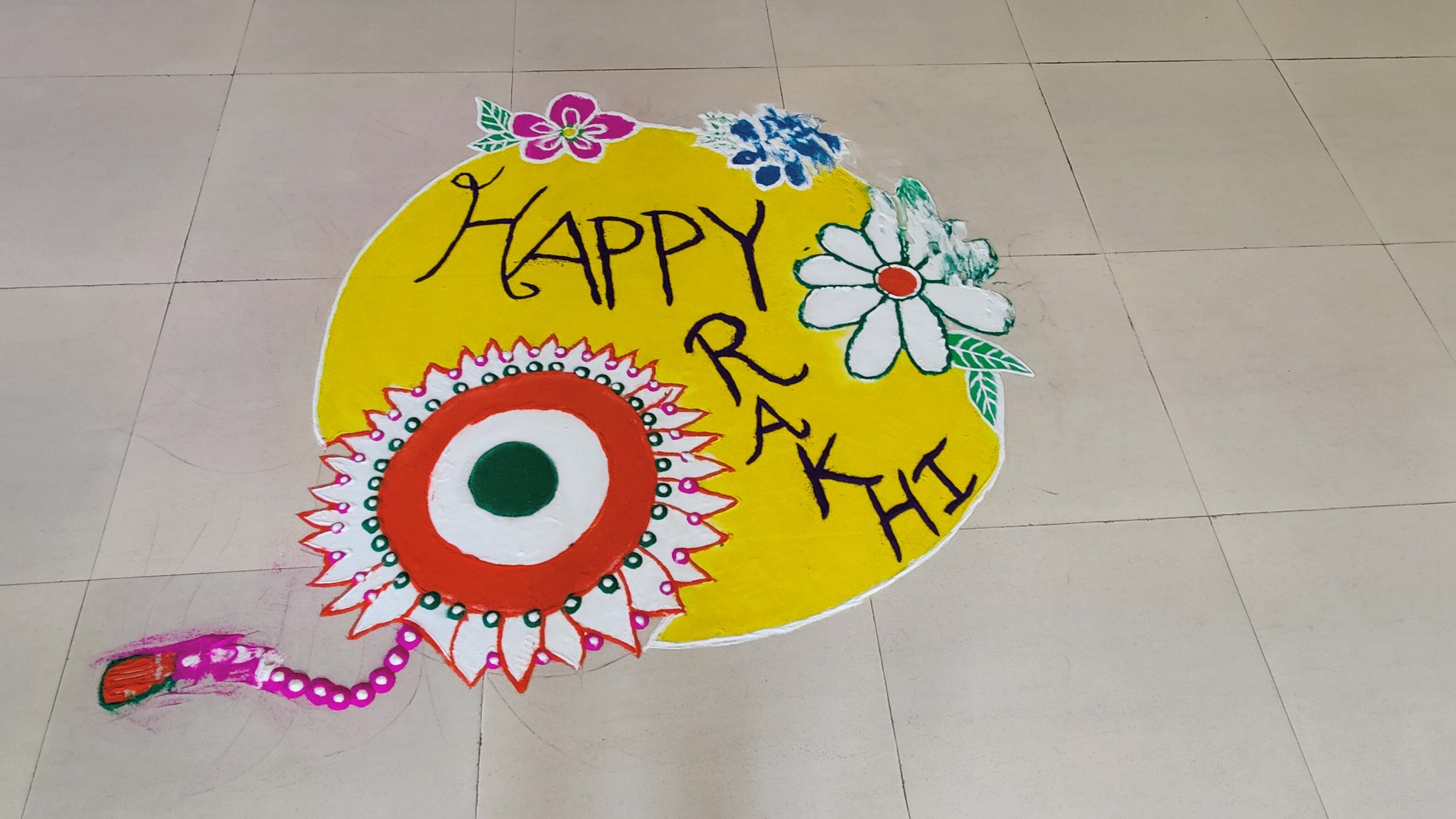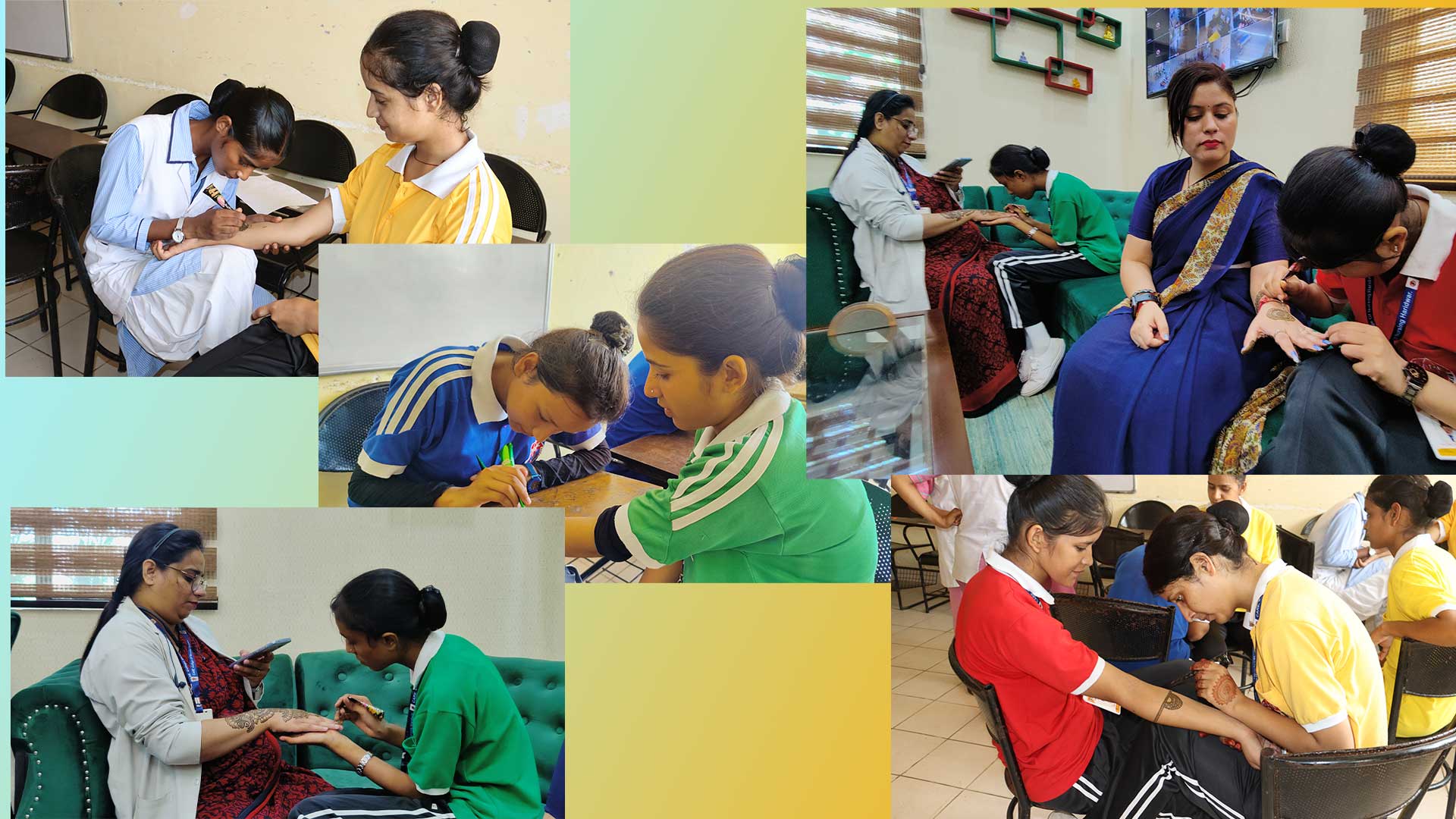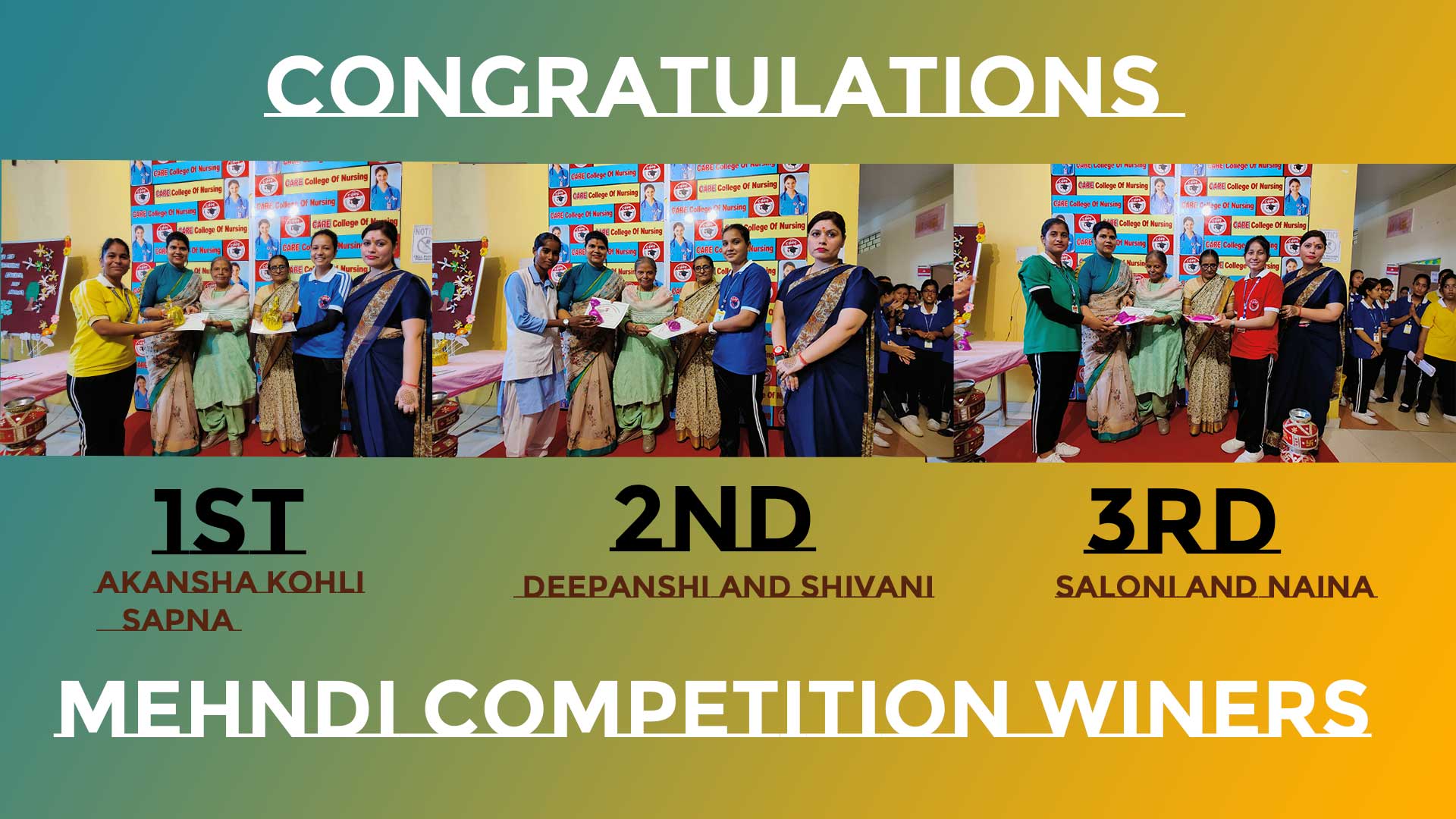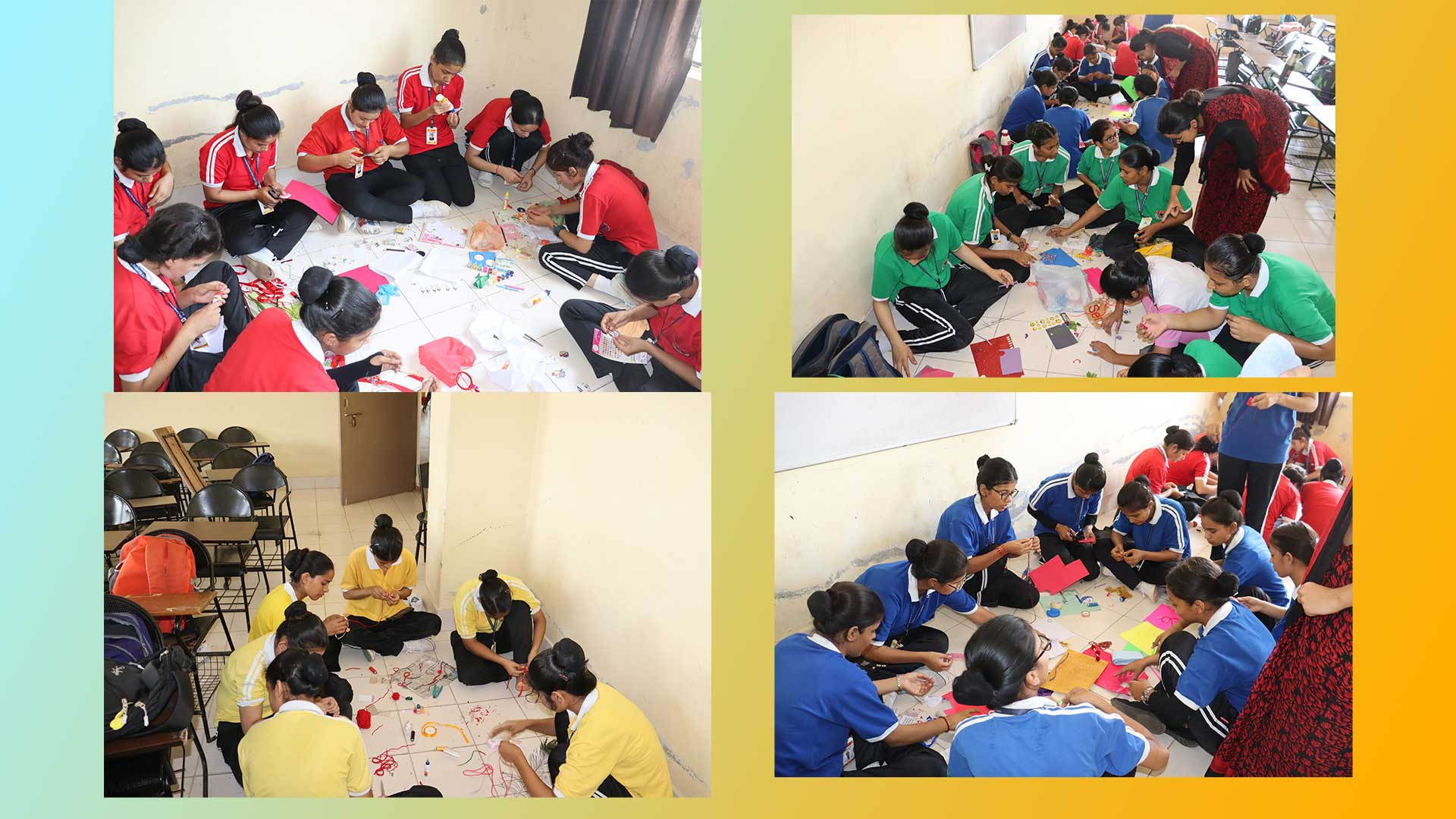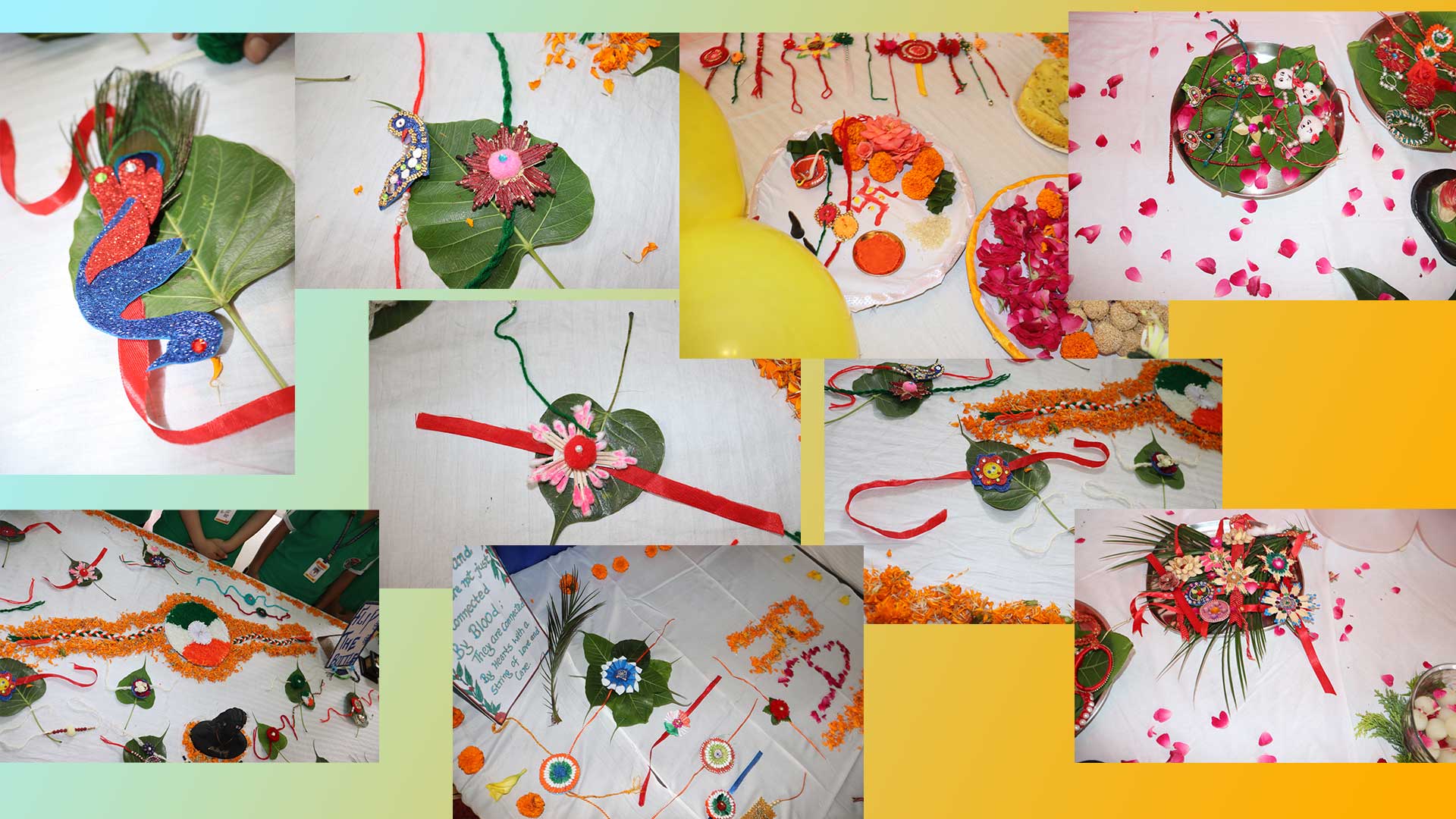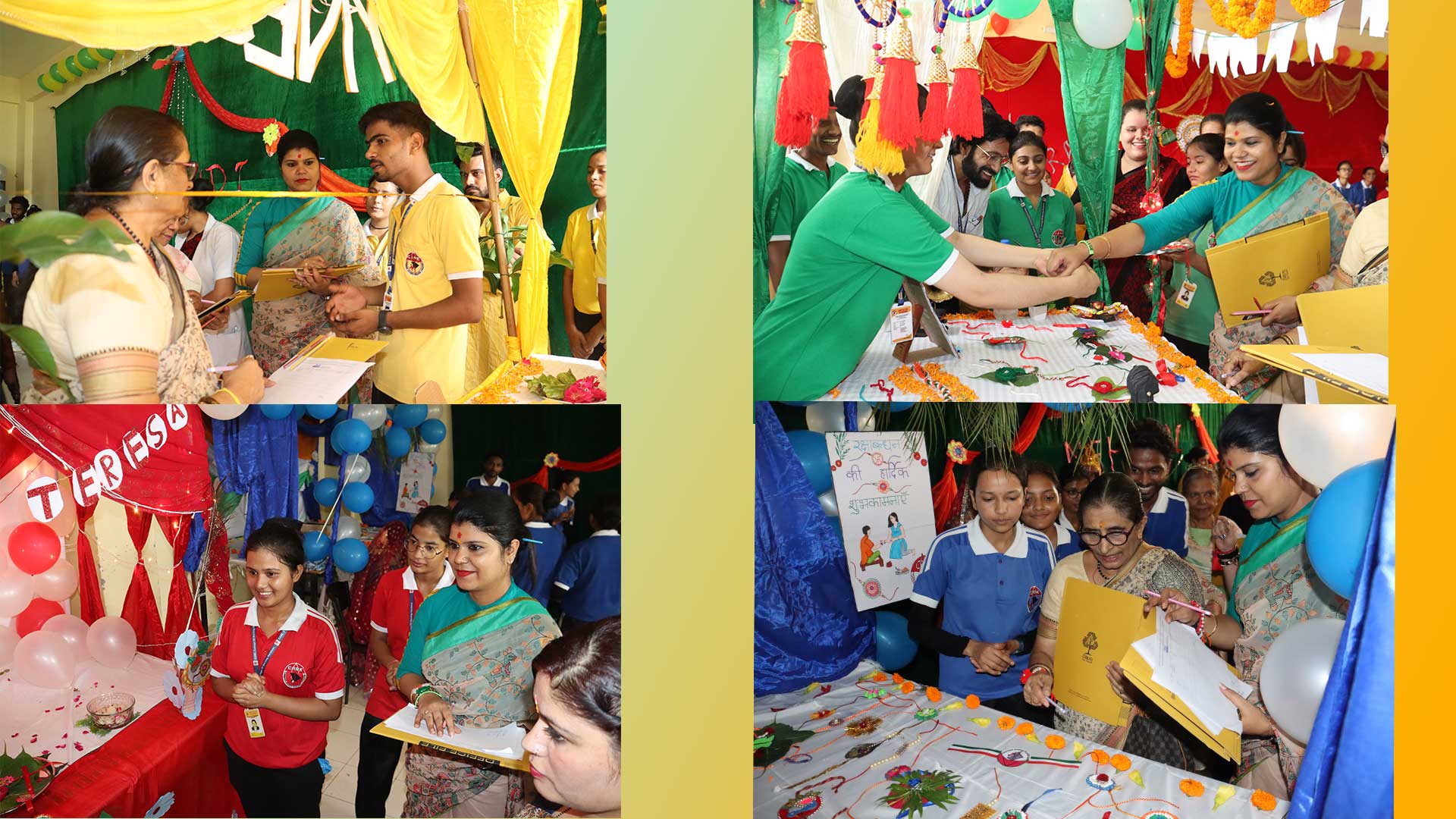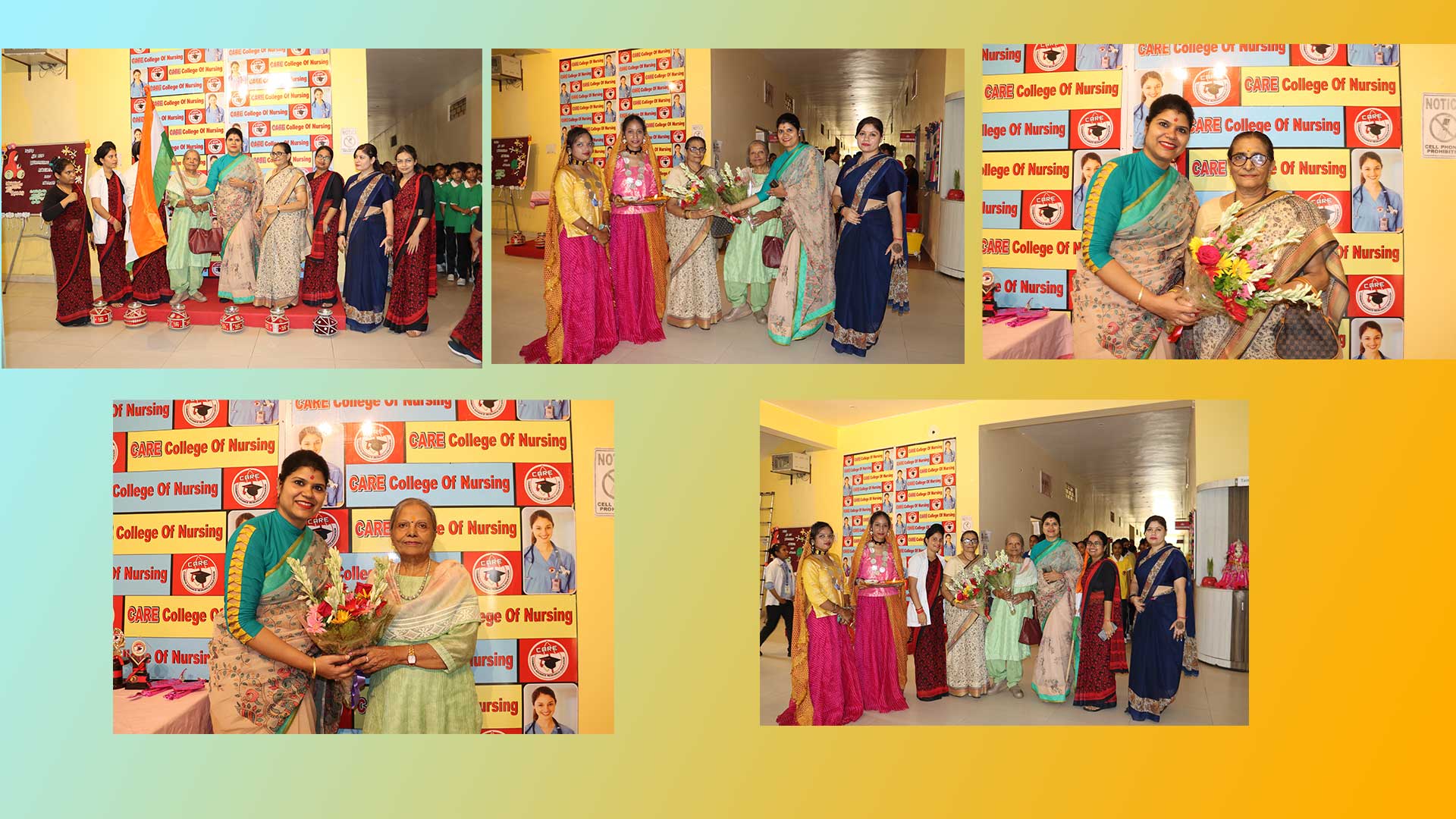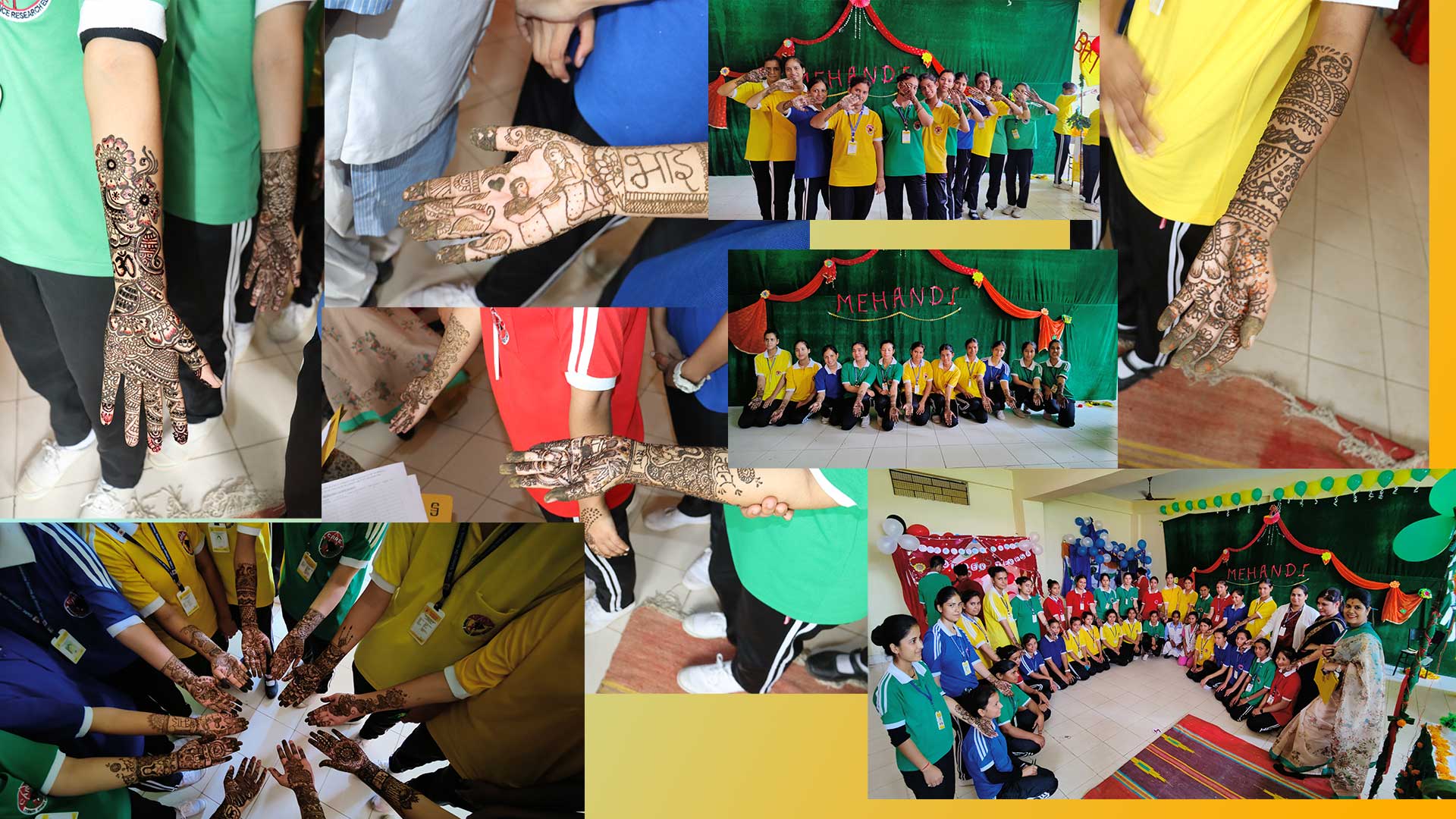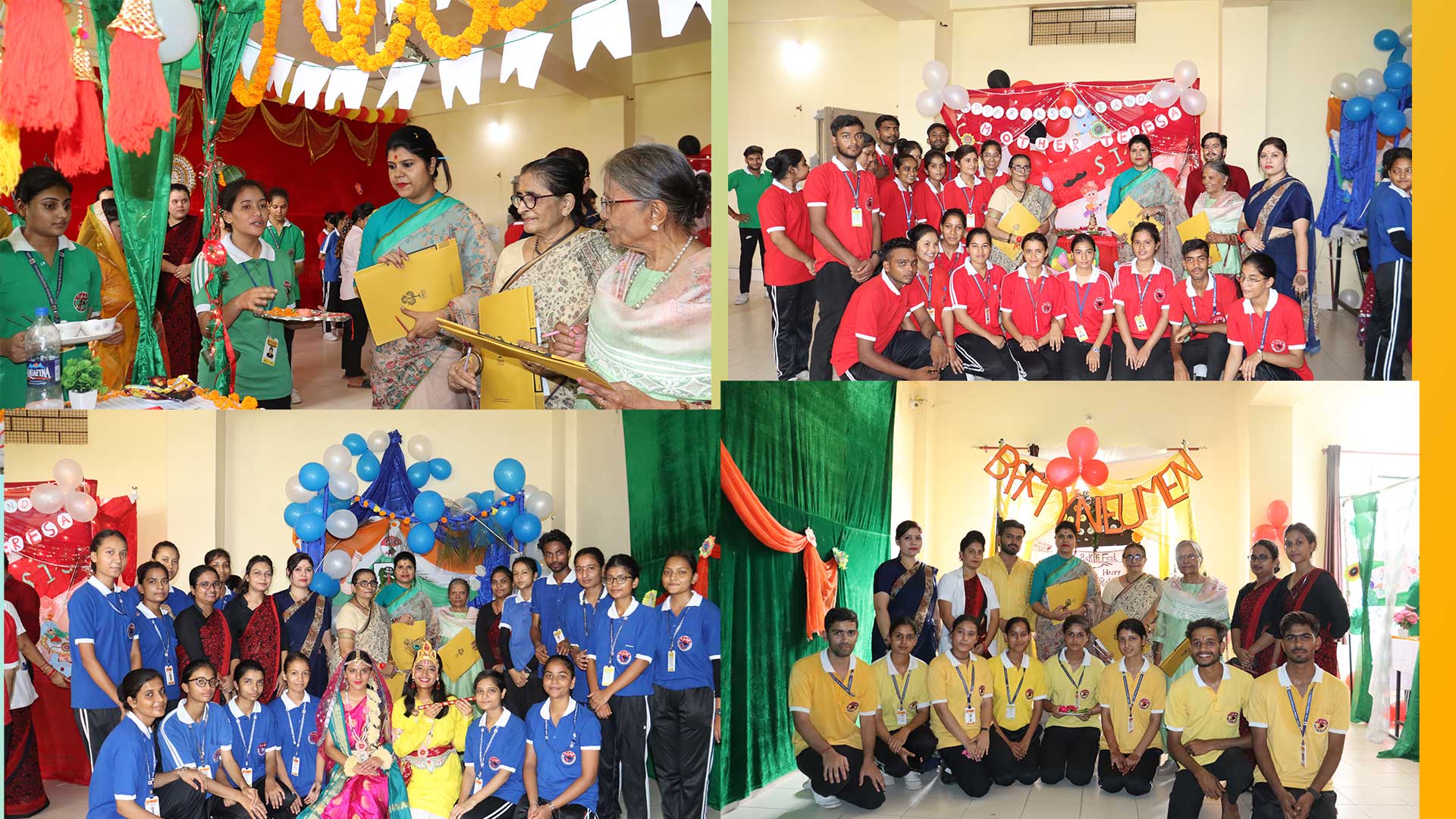 Devarshi Narad Jayanti 2022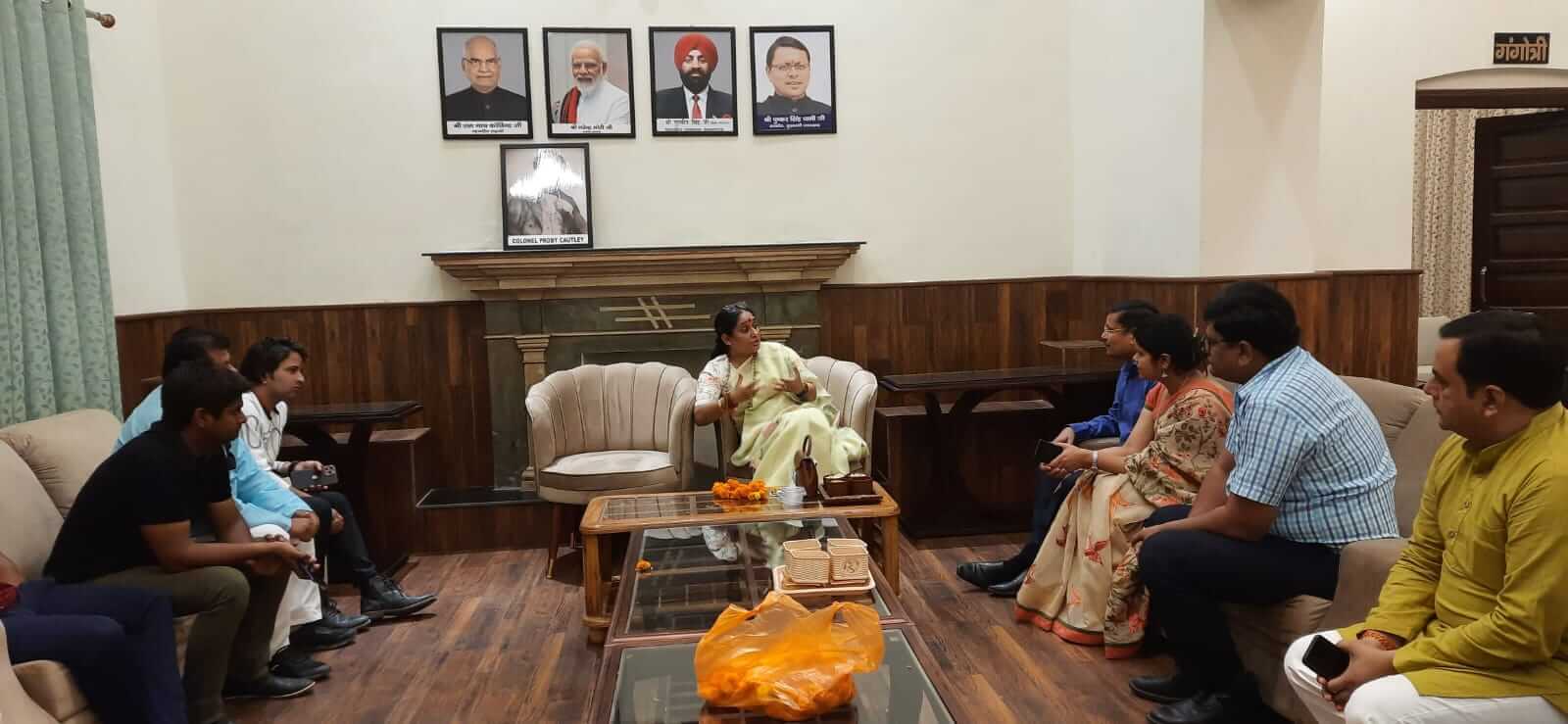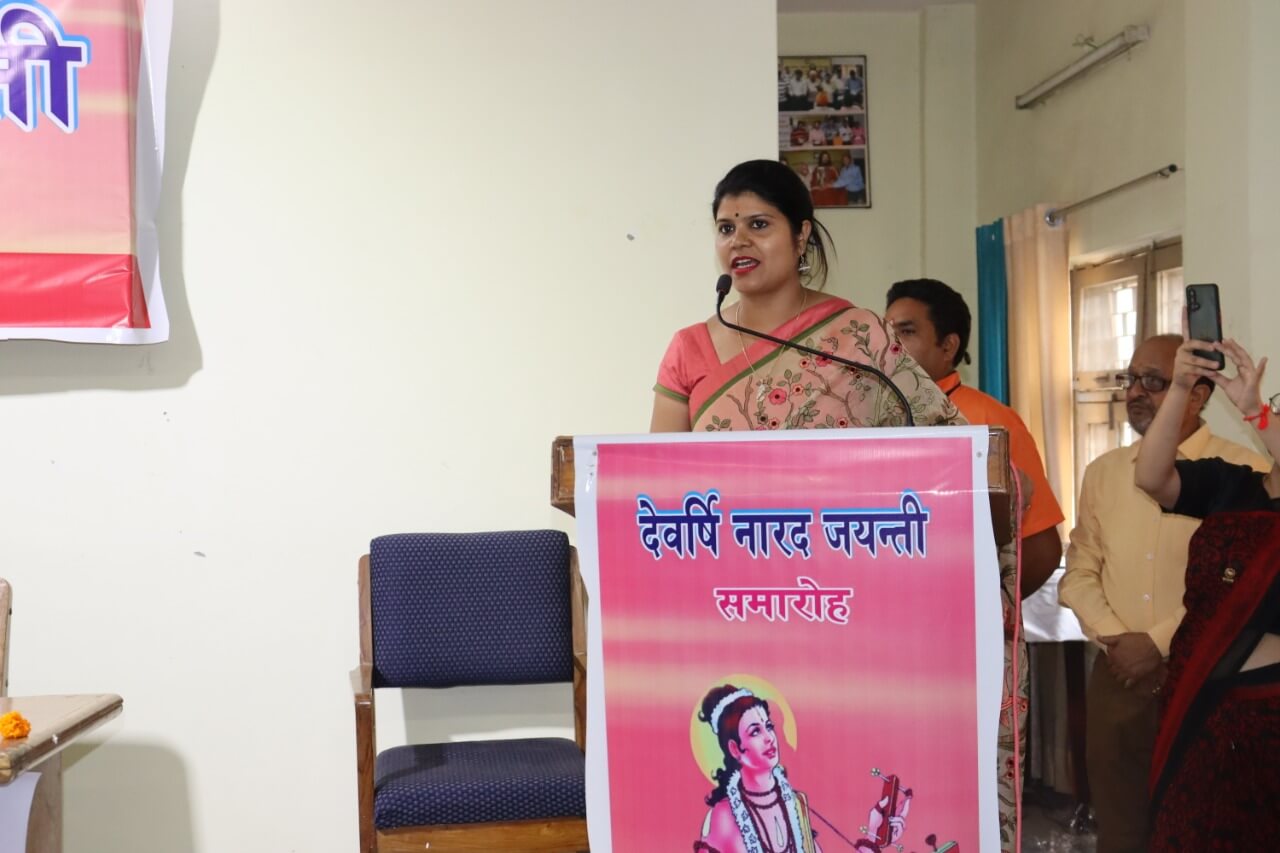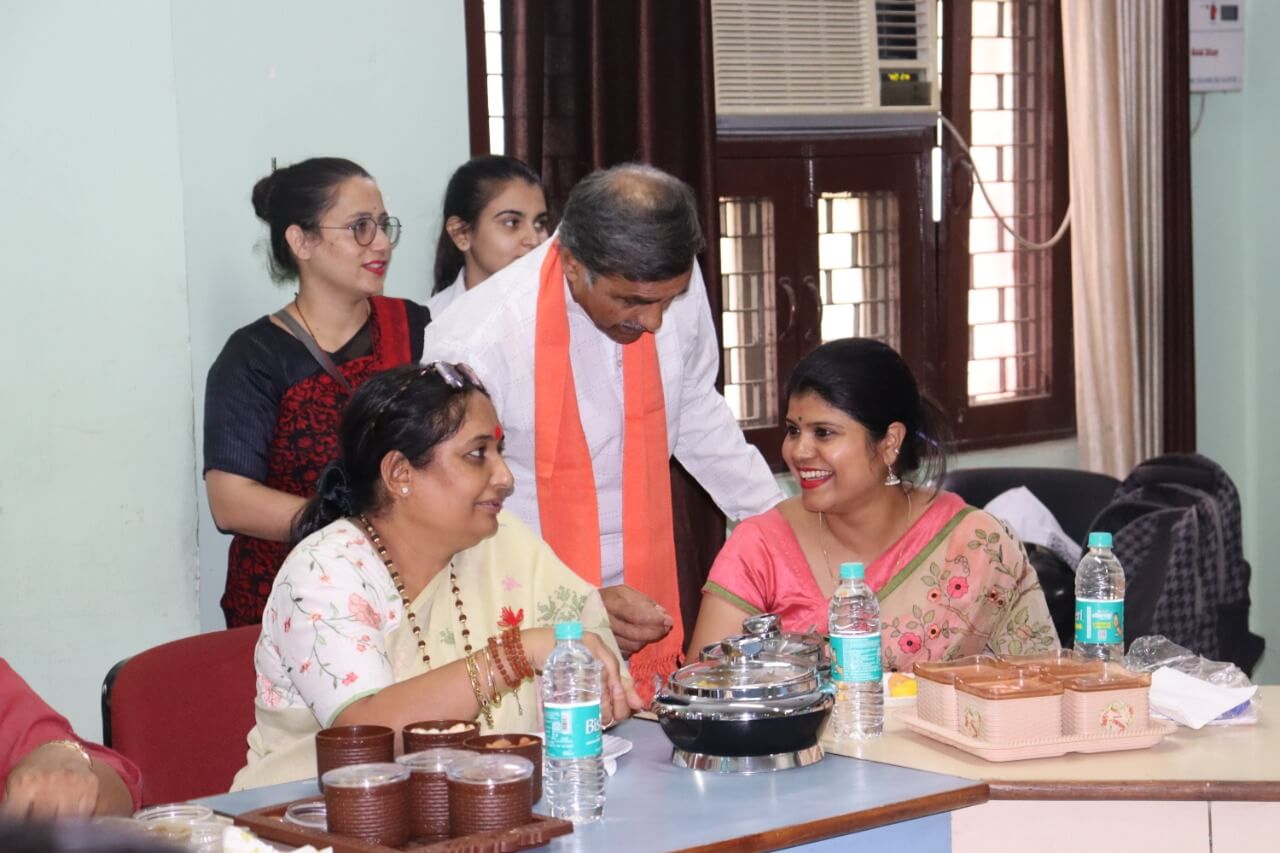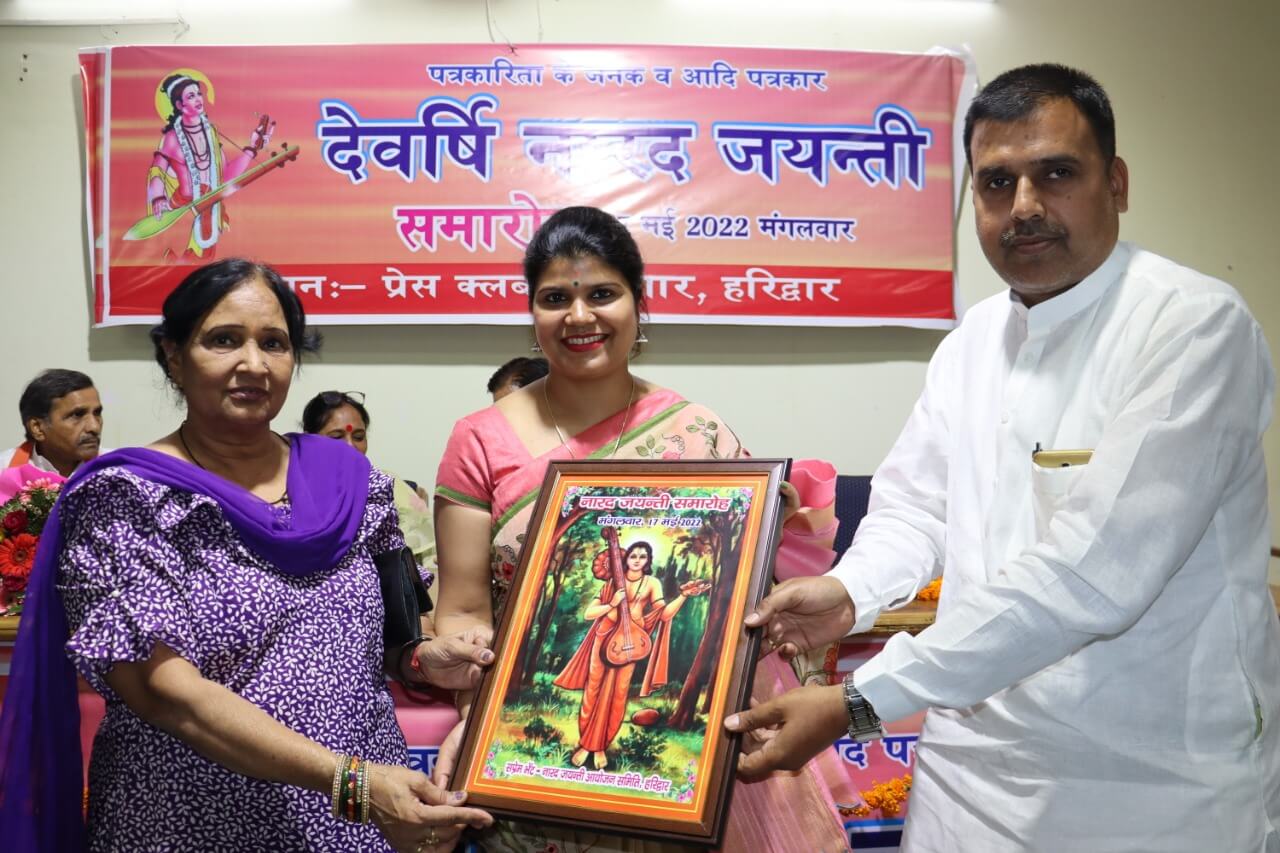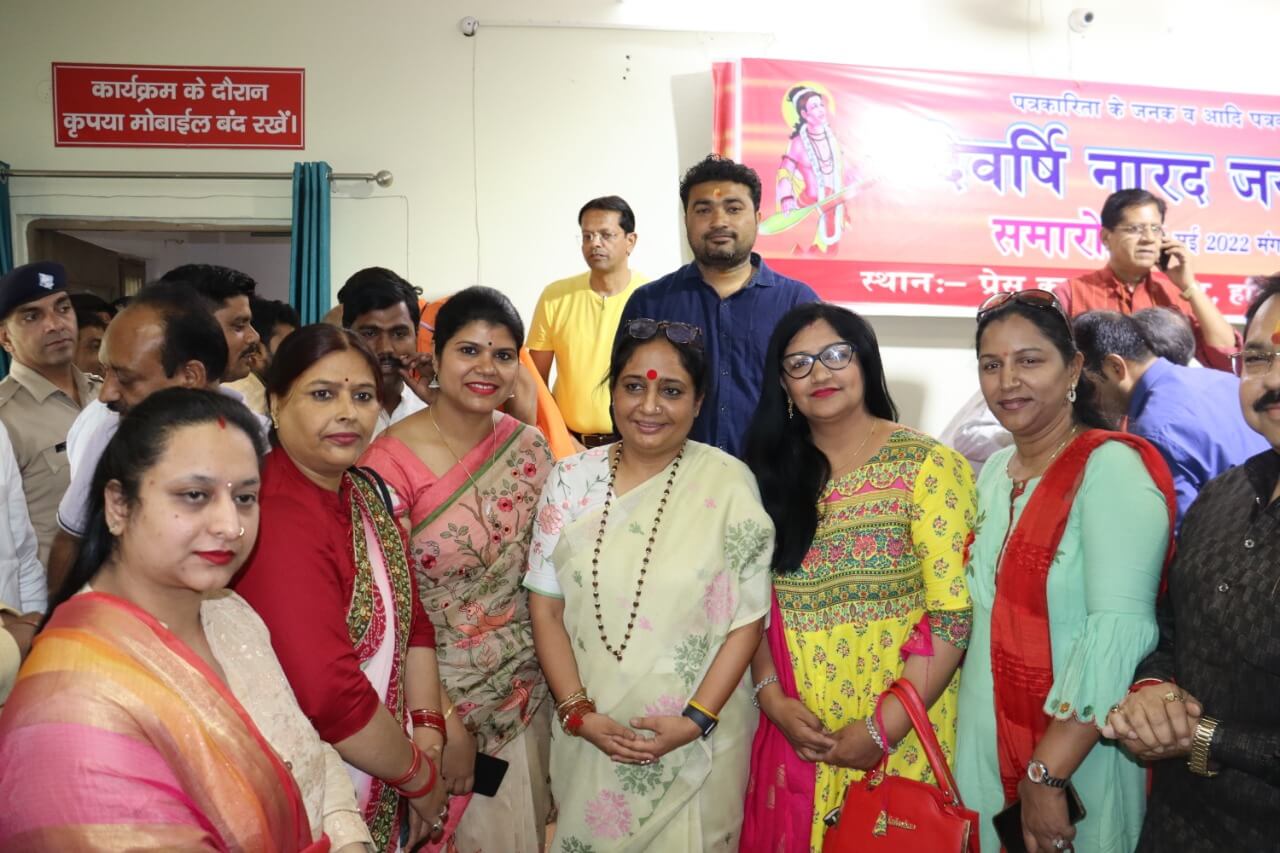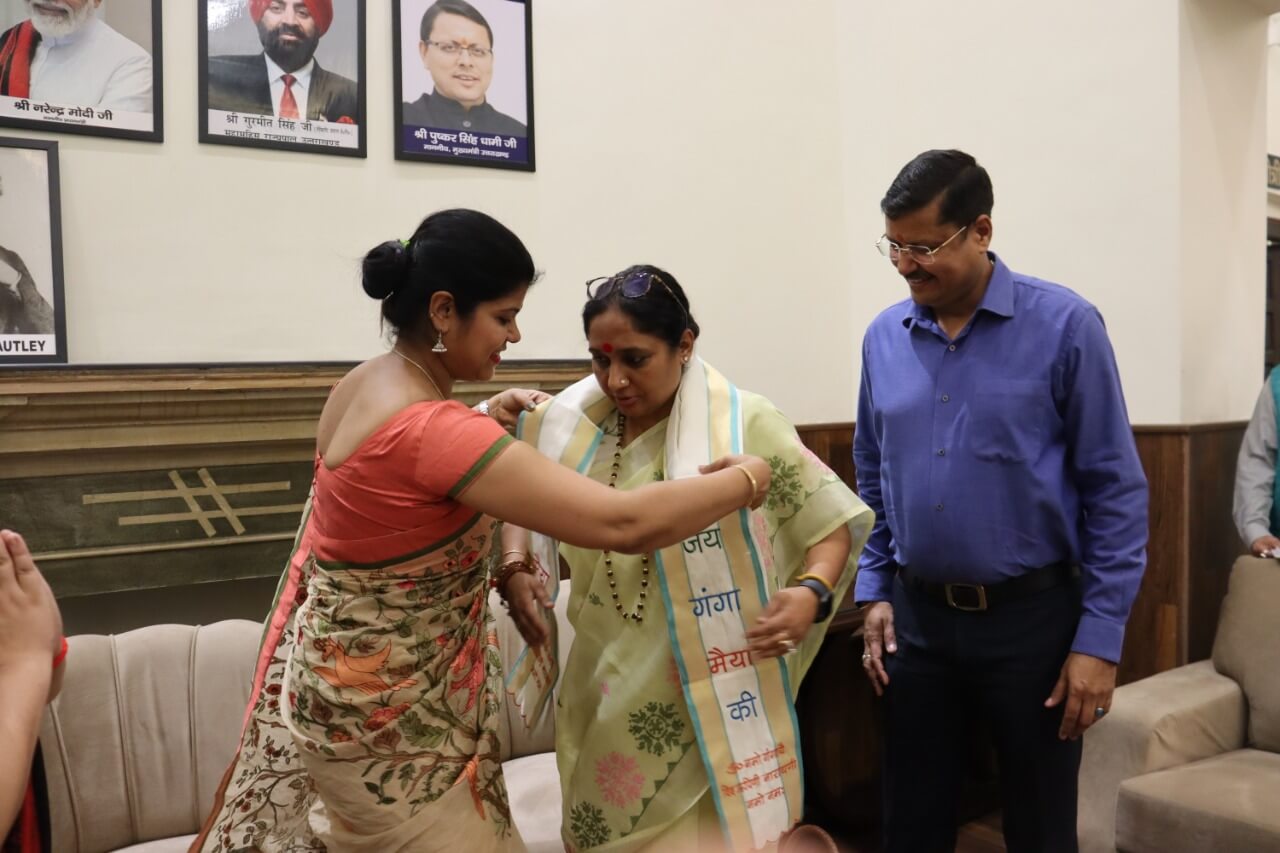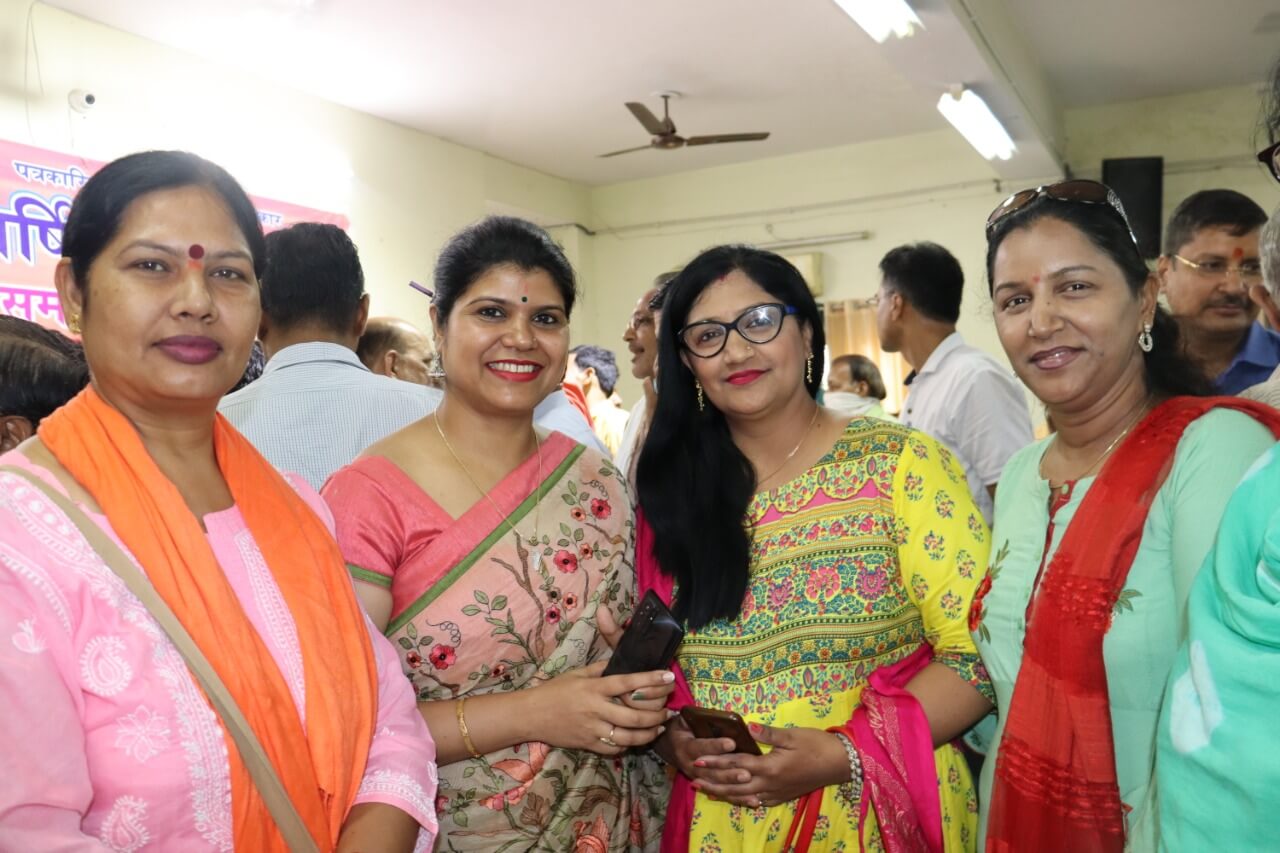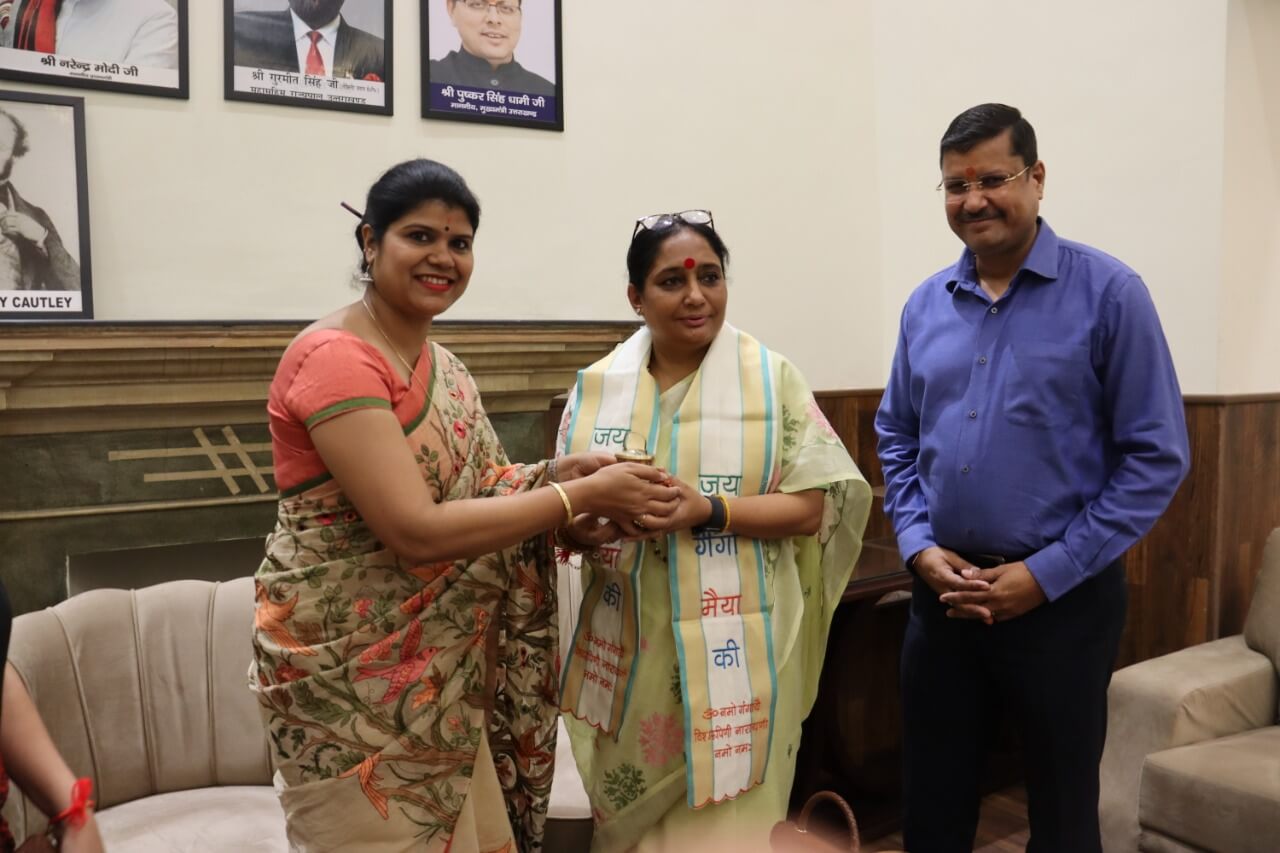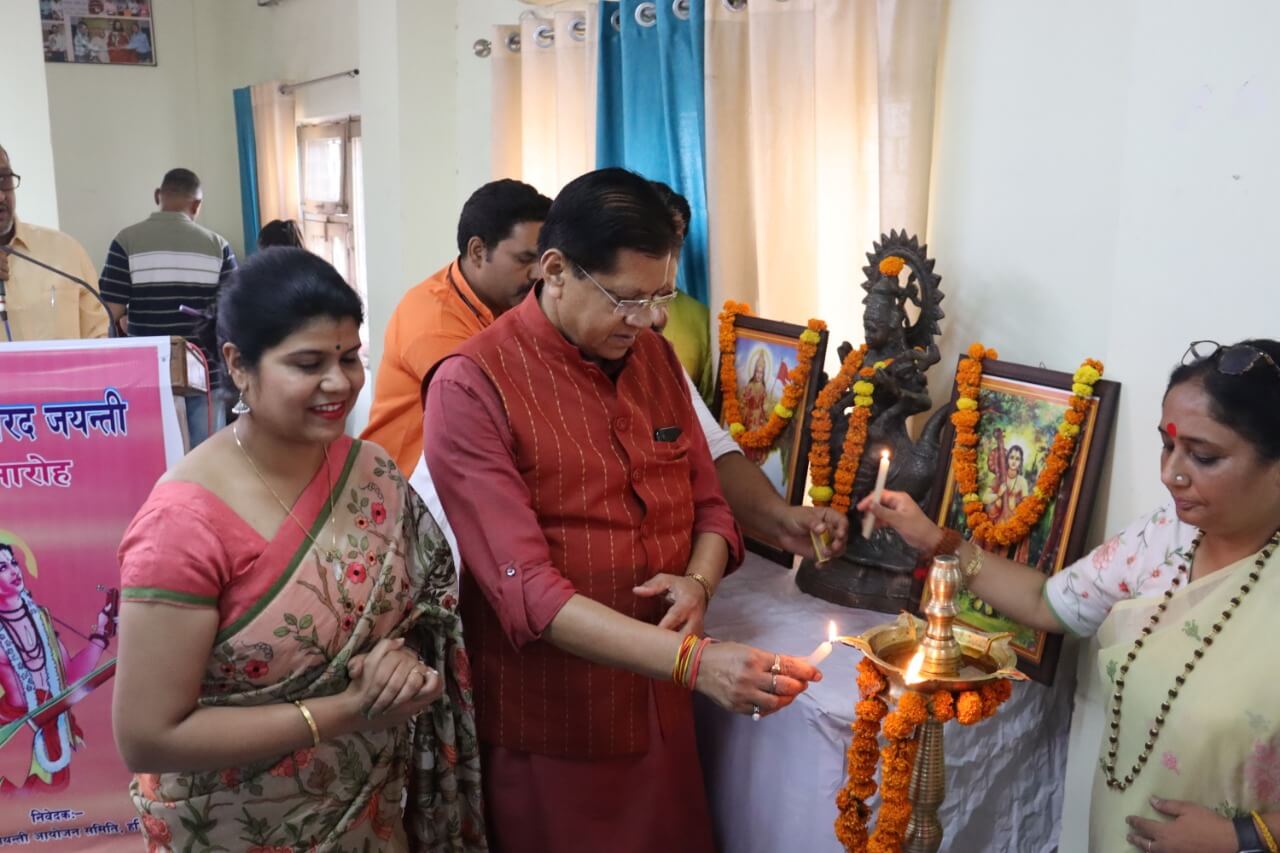 Chinmaya Advance Research Education CARE College of Nursing celebrated Nurses day , Lamp Lighting and Oath taking Ceremony on 12th May 2022 . This Programme organized under the guidance of Mr. Raj Kumar Sharma (Managing Director of CARE College of Nursing ) , Mrs. Preetshika Sharma ( Director of CARE College of Nursing ) . This programme held in the presence of our honourable Chief Guest Dr. Alaknanda Ashok (Dean of G.B Pant University ) , Mrs. Simmi , Mrs. Archana Jain , Dr. Mamta Tyagi , Dr. Manish Dutt , Dr. Kuldeep , Dr. Reddy , Mr. Naveen Chauhan , Mr. Sandeep Goyal , Mr. Bhaskar and all the Nursing Fraternity , students , Faculties , Staff and all the Family Members of CARE College Of Nursing .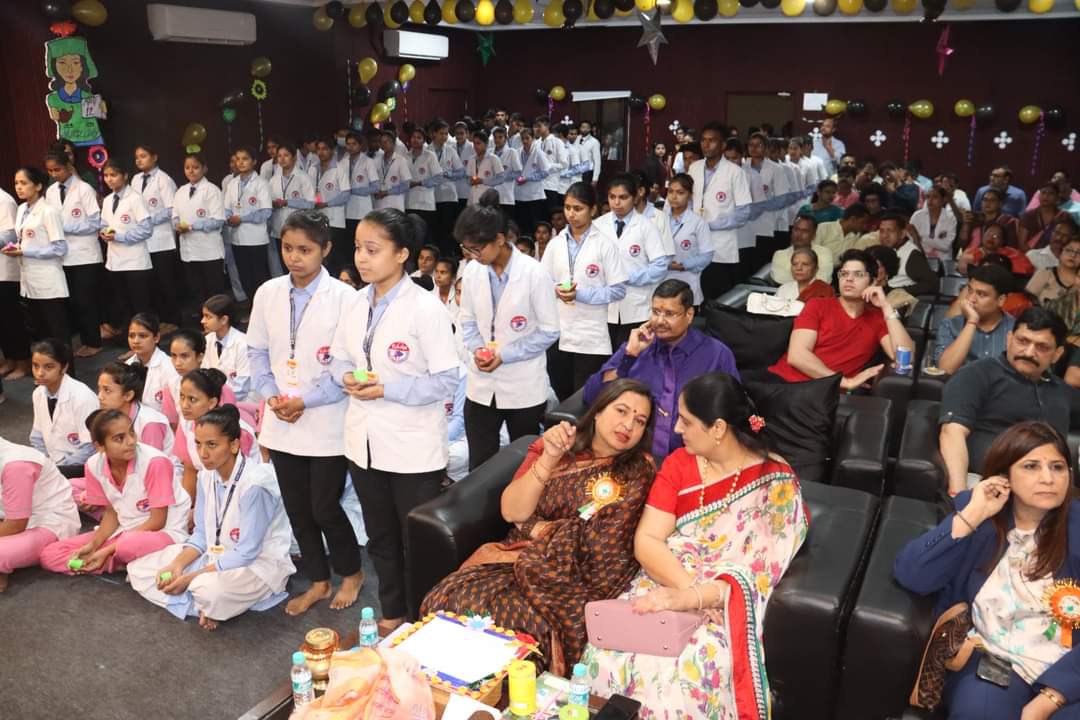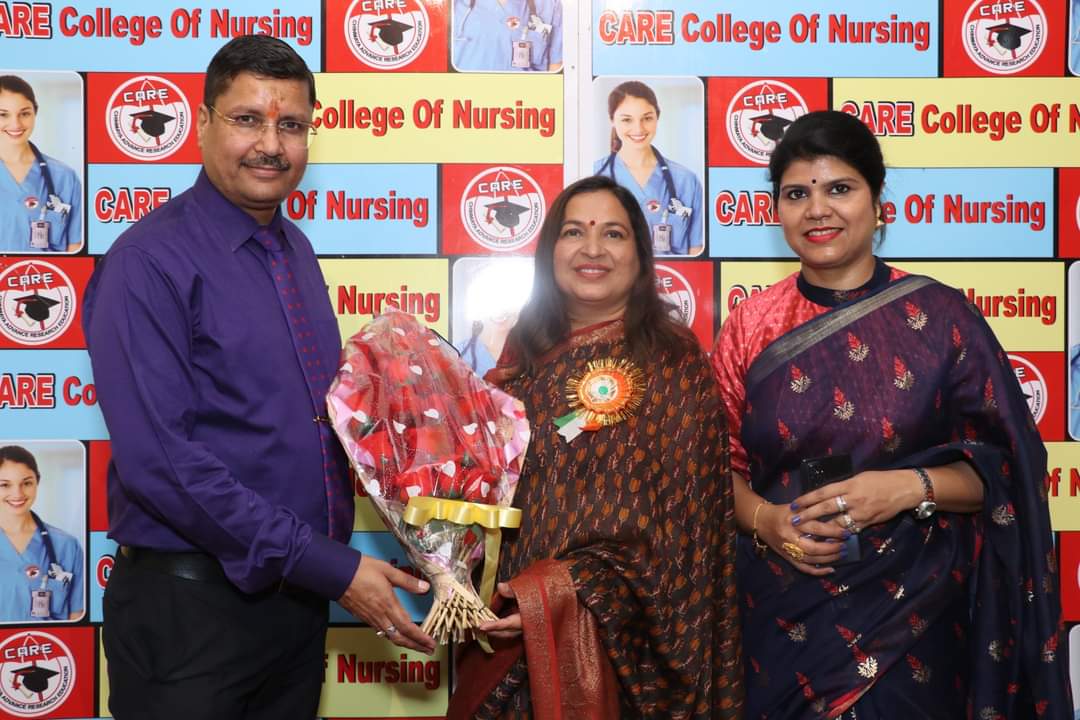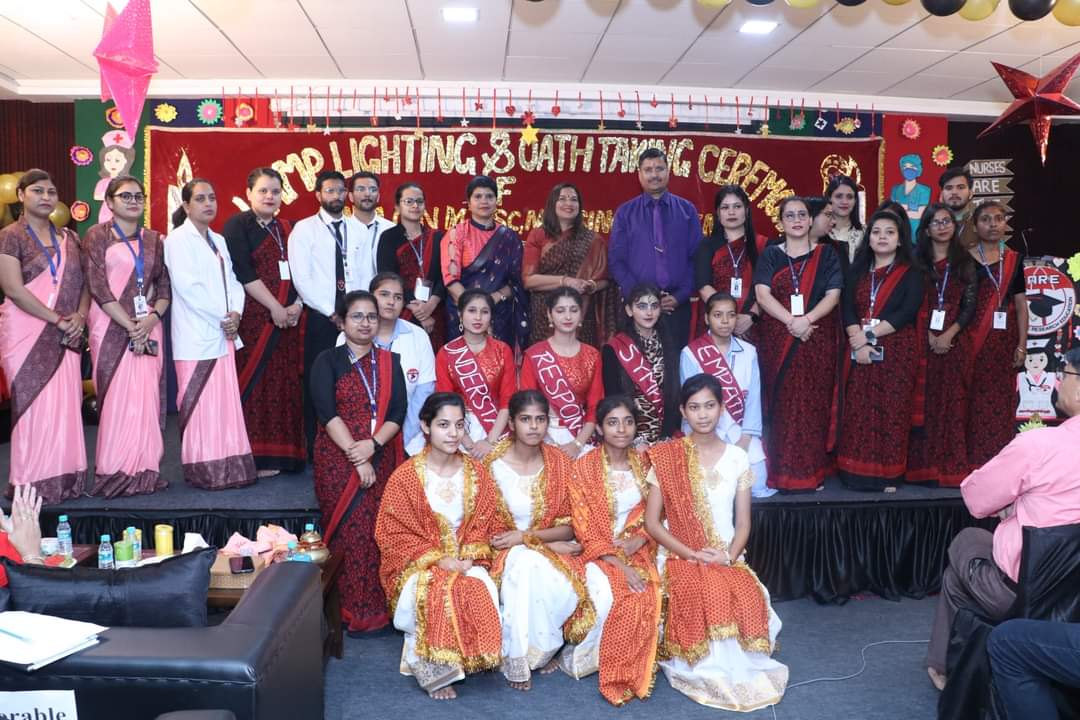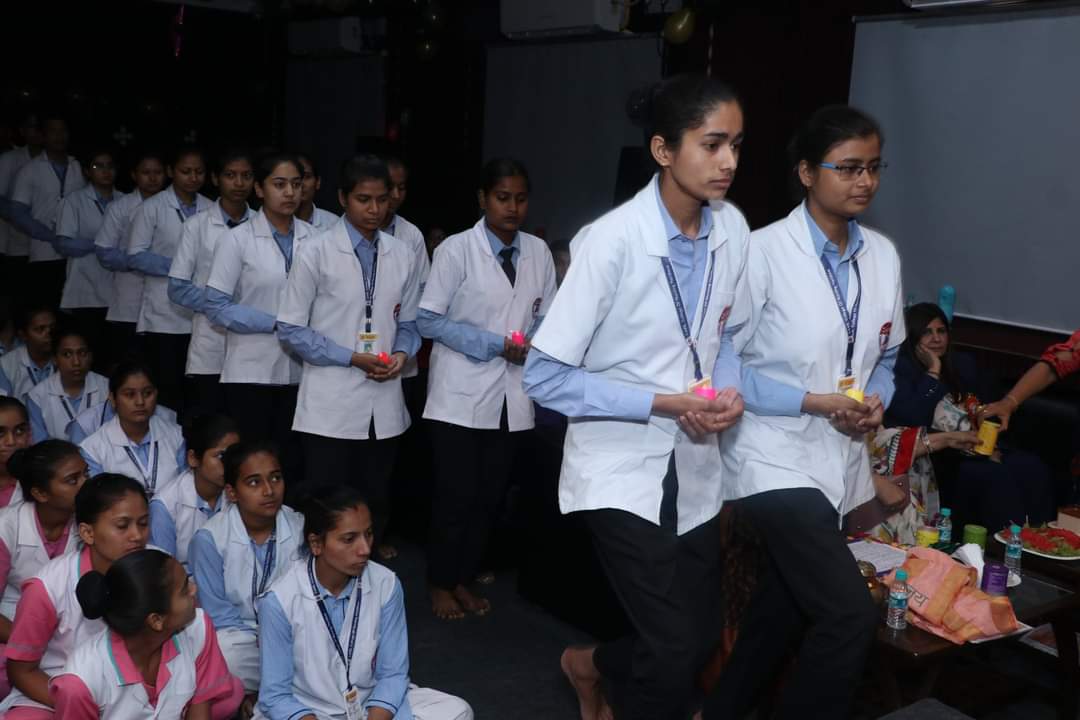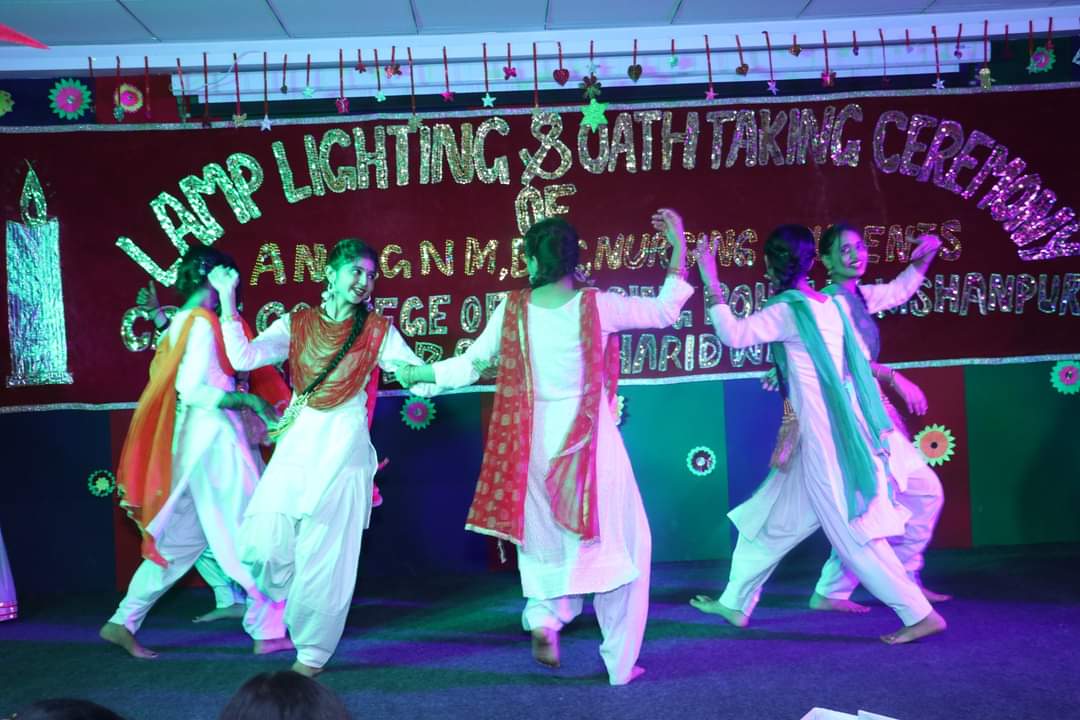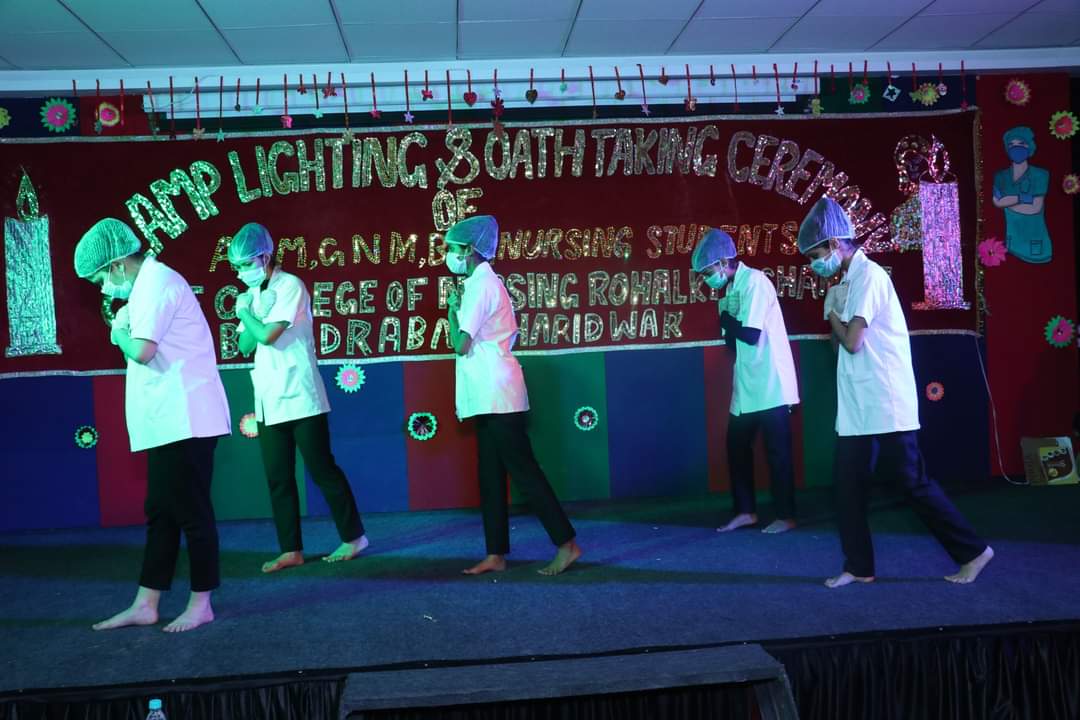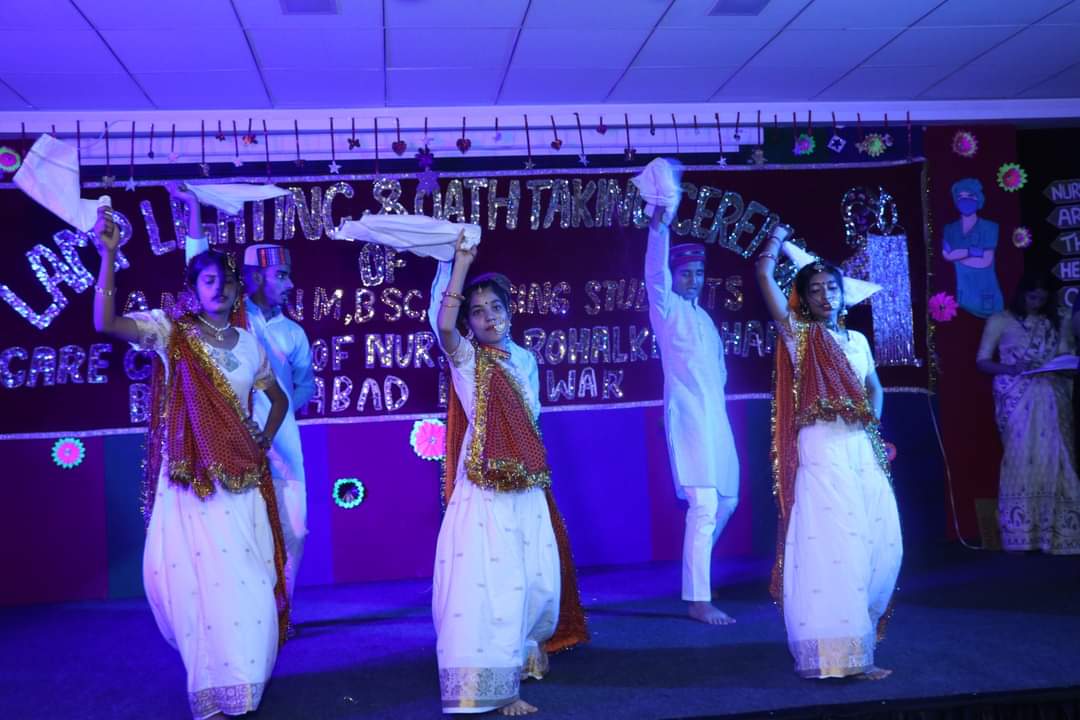 CARE College of Nursing Haridwar organized a programme on ''Sparrow conservation awareness'' On 17 April 2022. The speaker on this event Dr .Vinay Sethi (Assistant professor and nodal officer ).The Managing Director Mr. Raj Kumar Sharma stressed on decline ration of house sparrow and encourage to everyone to be part of this awareness and Dr Vinay Sethi given a full description about the solutions of all this eco system problems.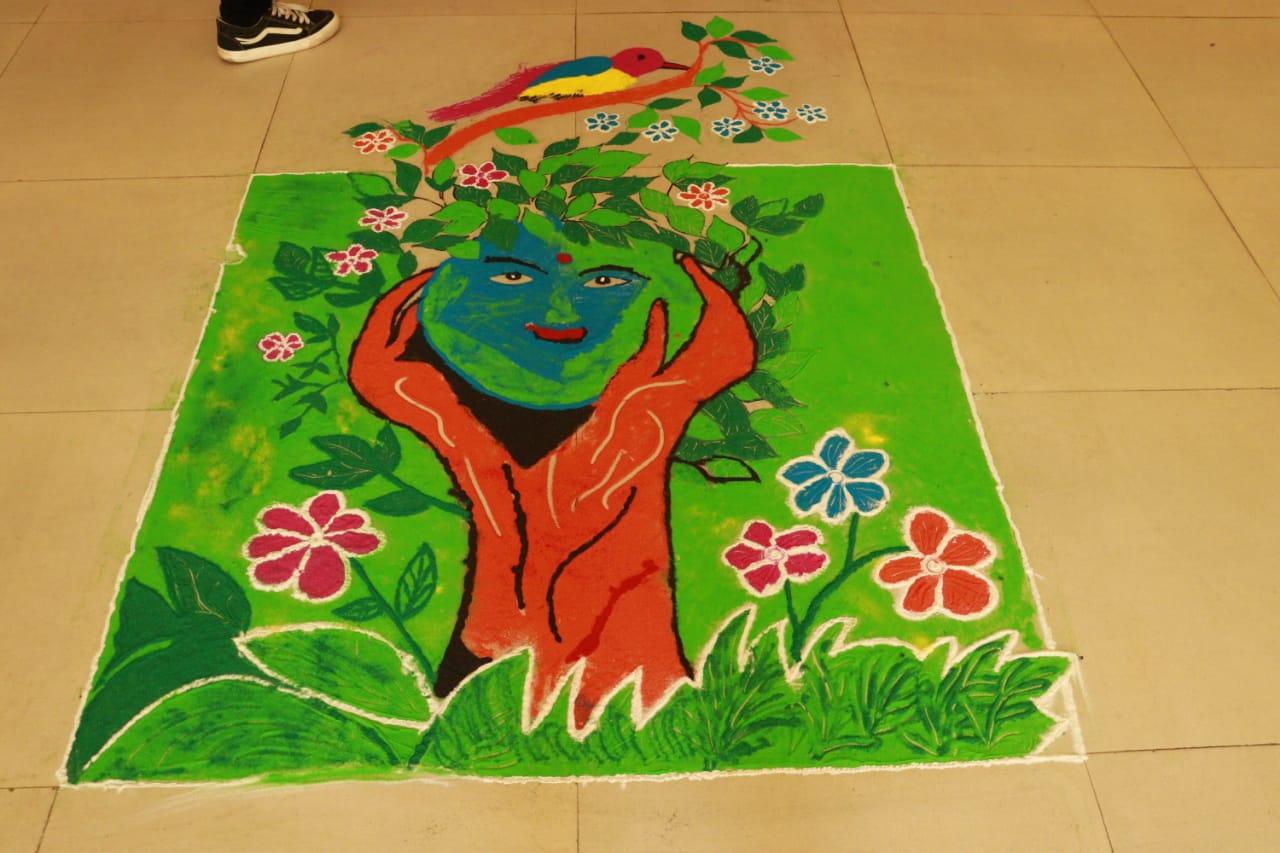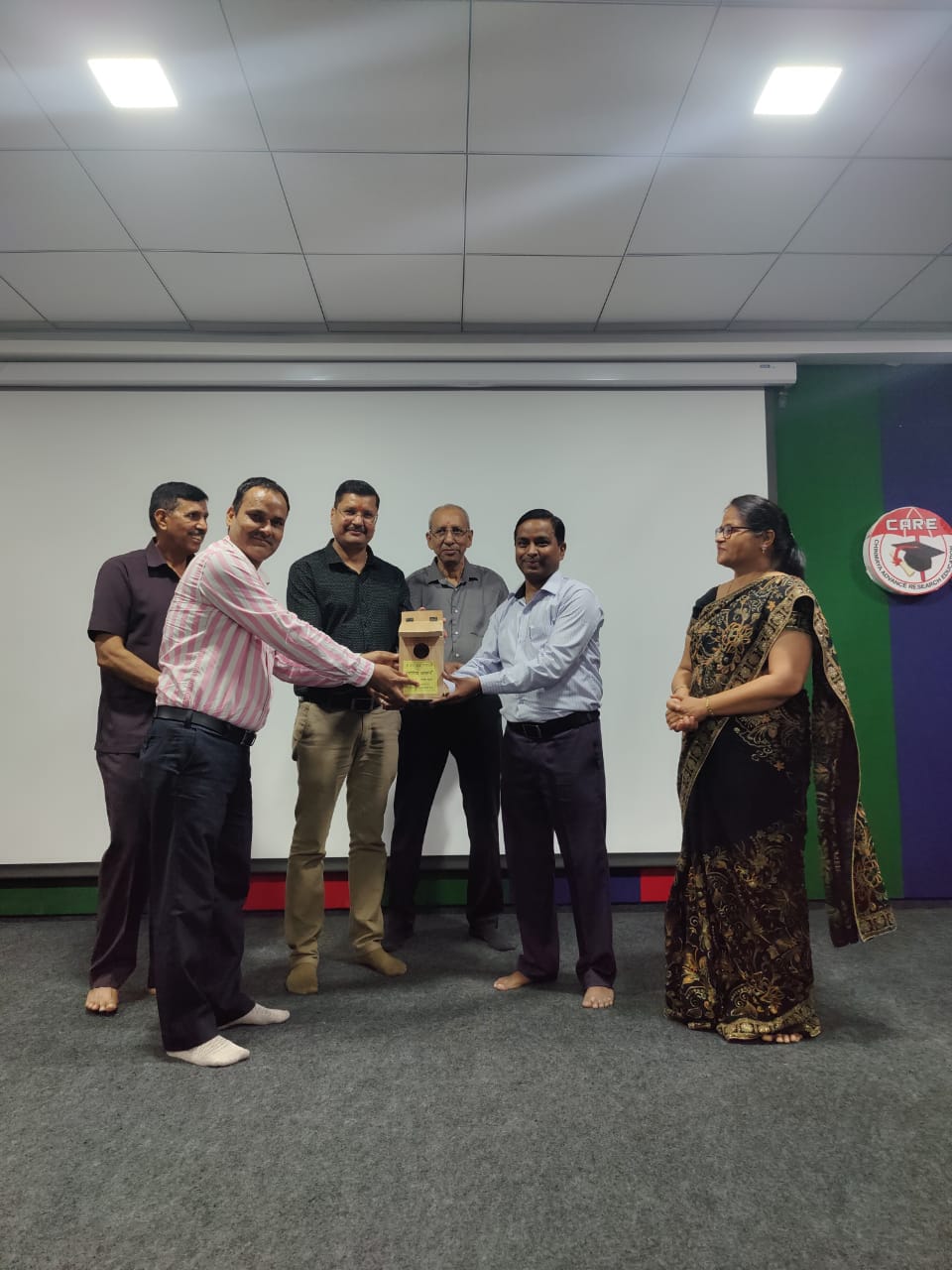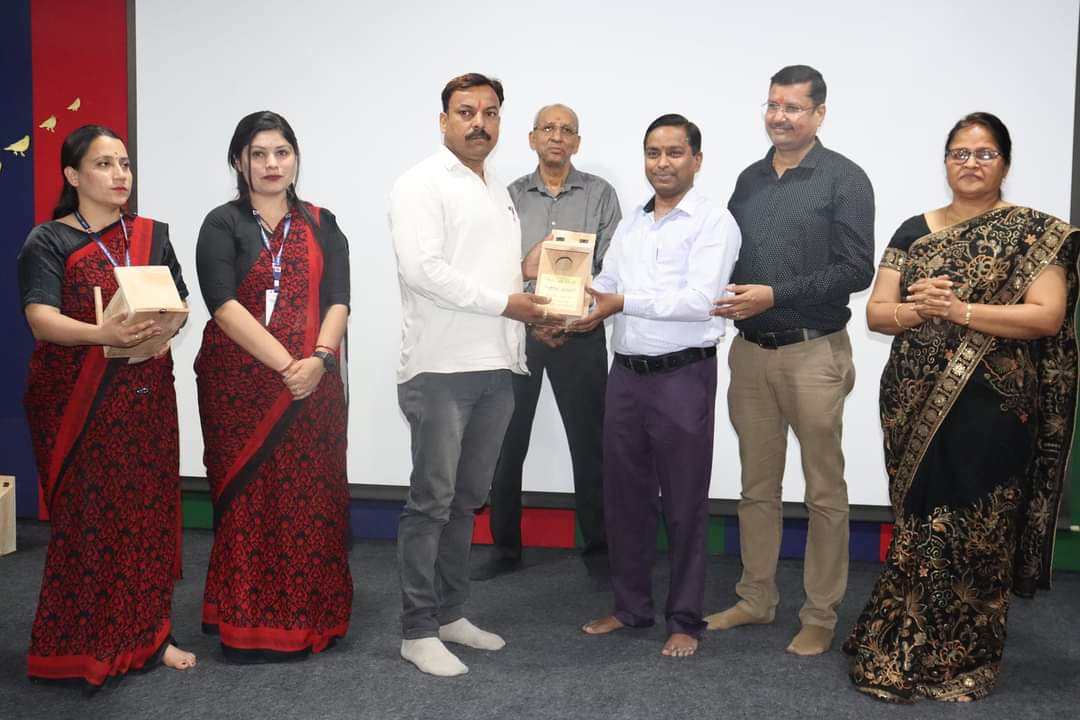 CARE College of Nursing, organized a "Spiritual function ". The Guest of honour is Hans Raj Raghuwanshi.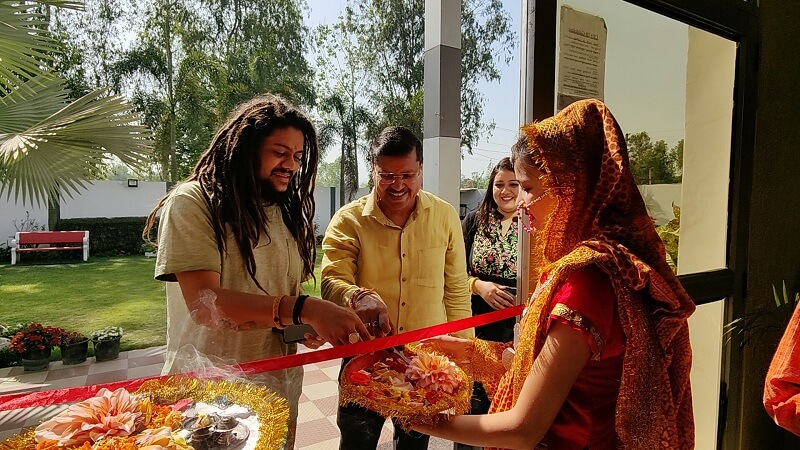 Holi Celebration in CARE College of Nursing -2022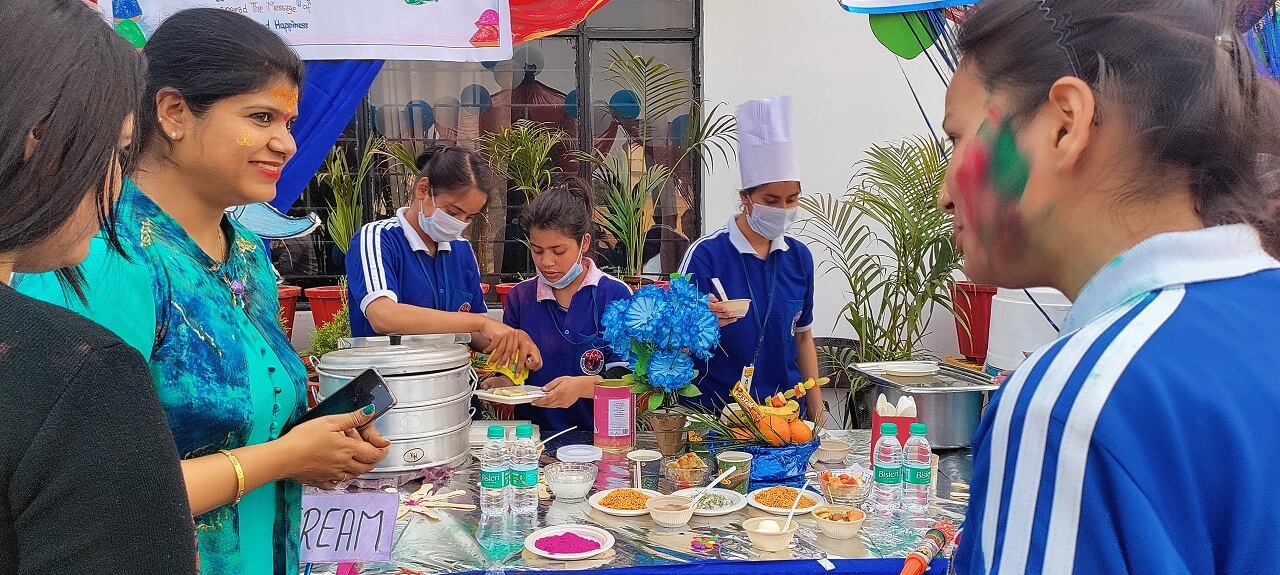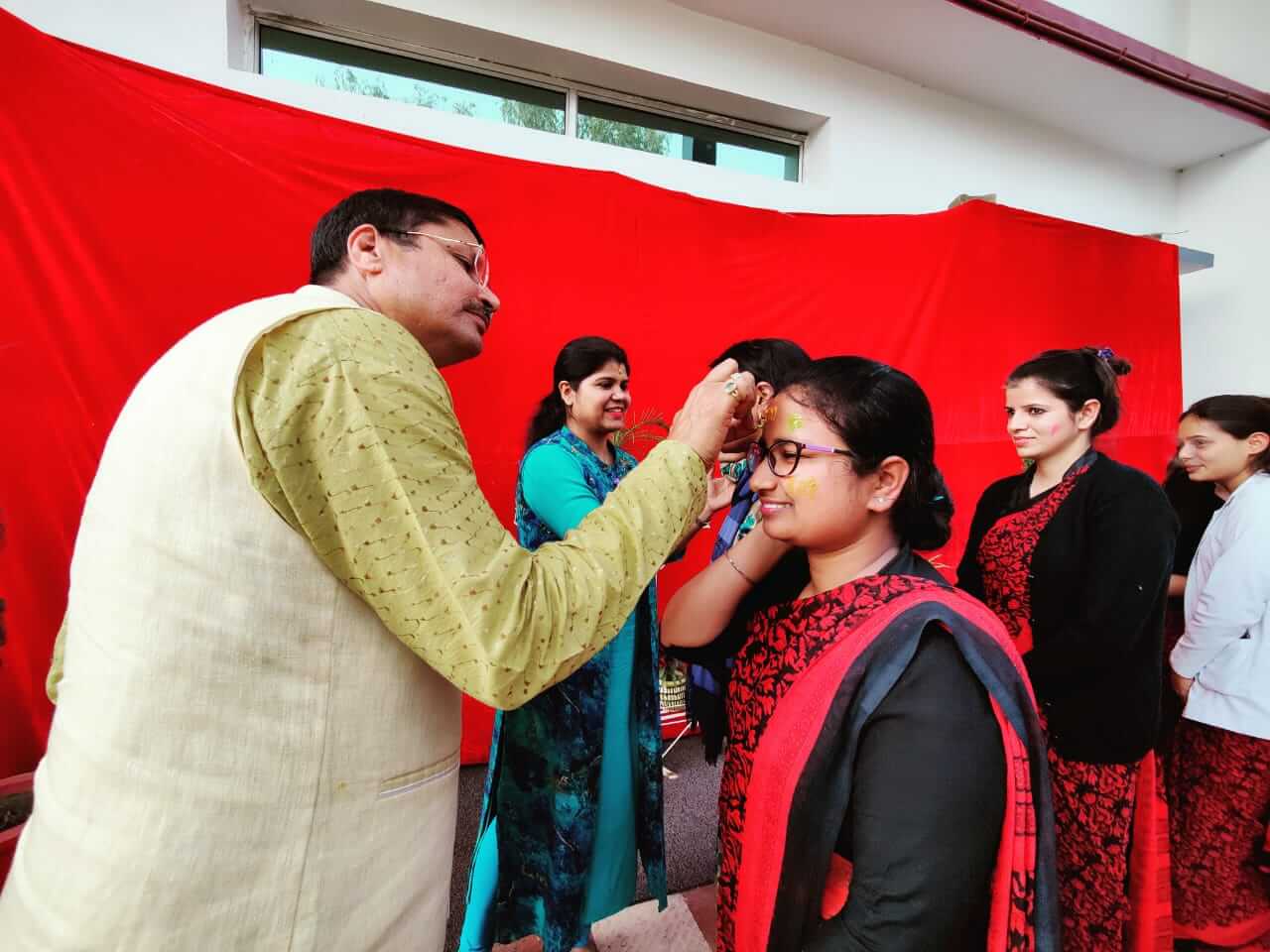 Workshop on OSCE in CARE College of Nursing -2022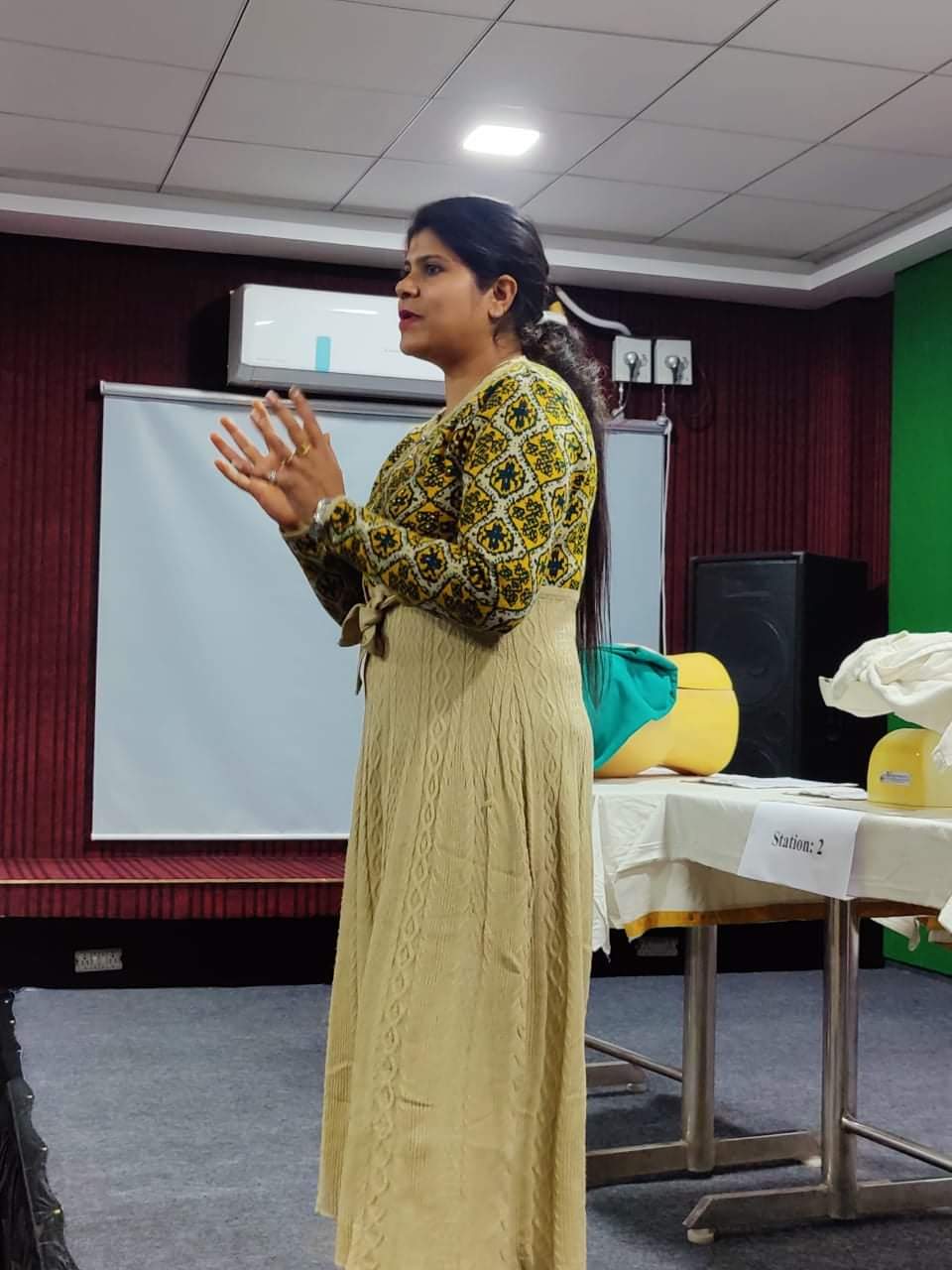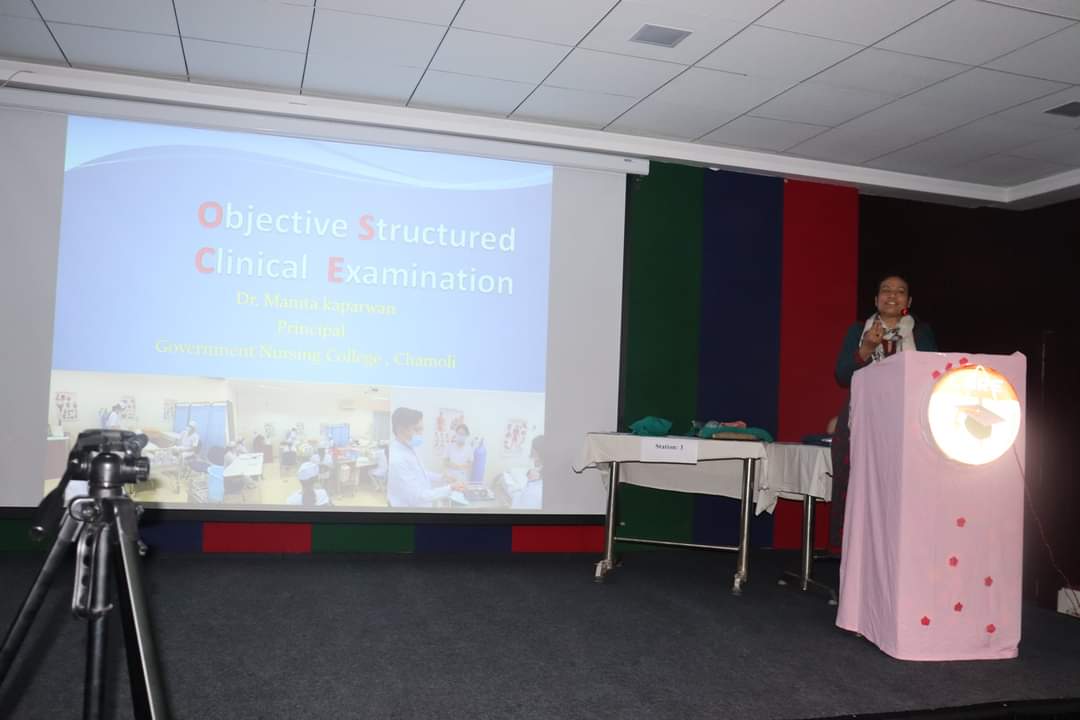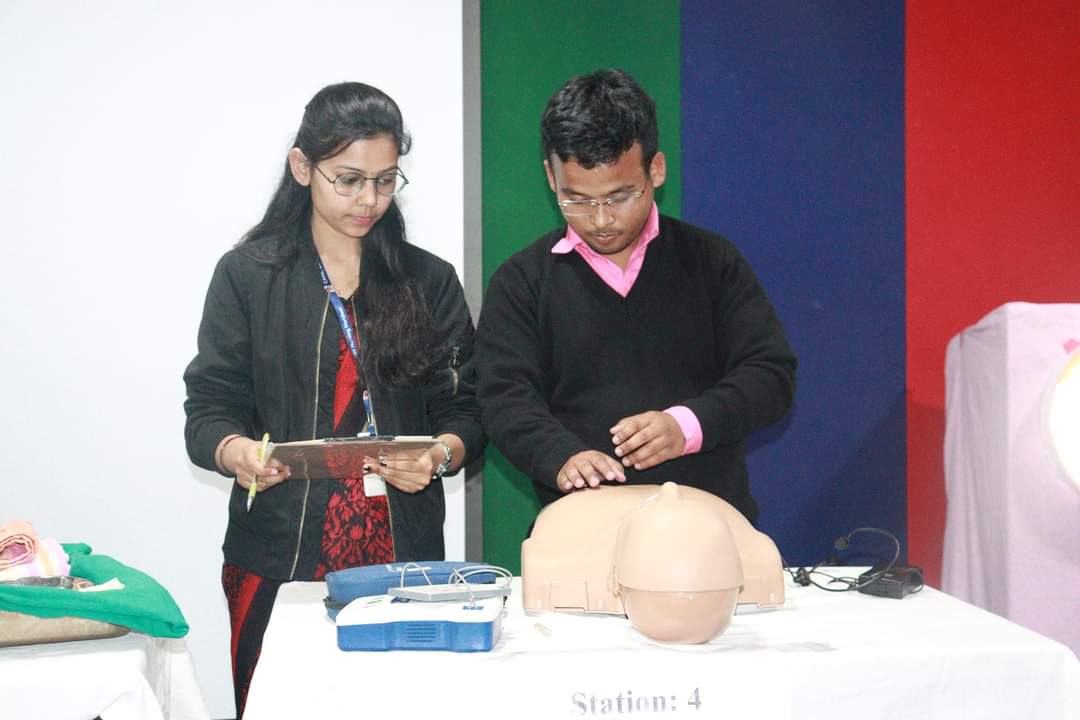 State level virtual conference in CARE College of Nursing -2022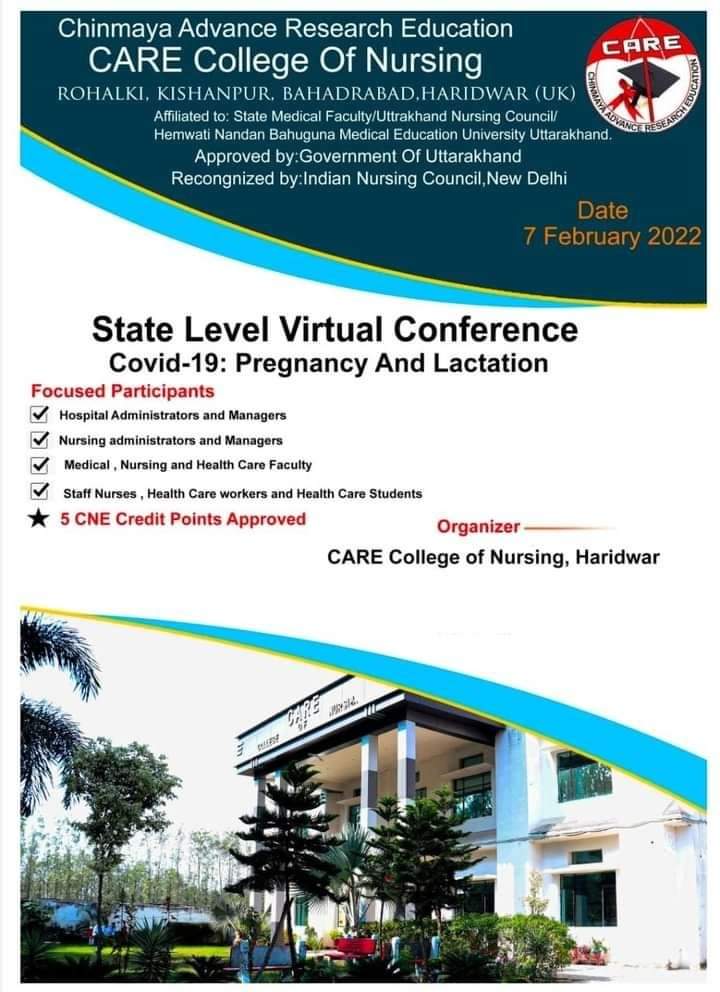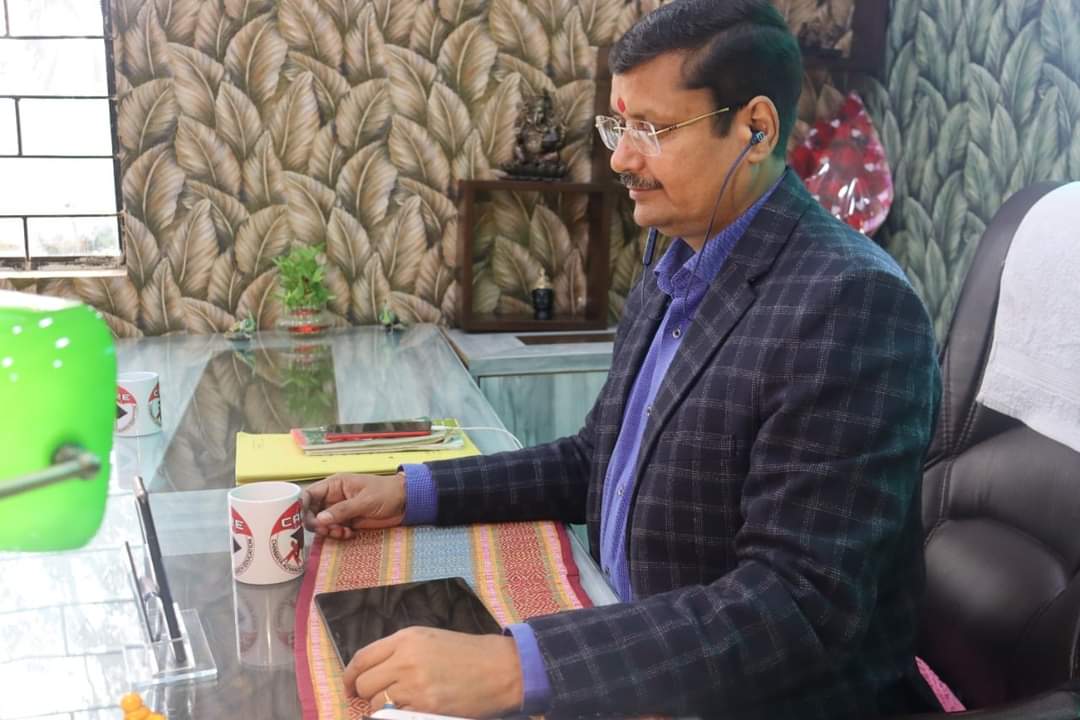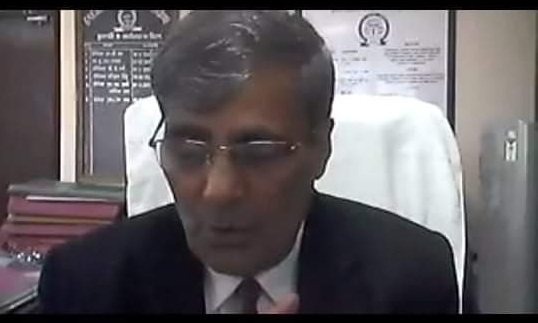 Women day celebration at CARE College of Nursing -2022